Elephant poisoning in Kruger National Park causes hundreds of devastating wildlife deaths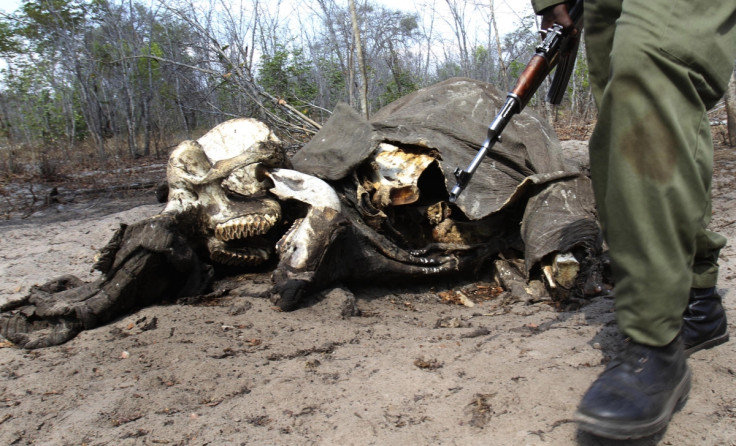 An elephant poisoning incident by poachers in South Africa's Kruger National Park (KNP) has had a disastrous domino effect after 110 white-backed vultures, two lions and two jackals died from feeding off the carcass. Authorities are concerned at the new methods of poaching and an investigation has been launched into the incident.
"An elephant carcass was found with gunshots to its head, its tusks were removed and poison was laced on it," KNP spokesman William Mabasa said. "We are investigating this phenomenon to establish what could lead to these actions."
KNP's managing executive, Glenn Phillips said: "It seems poachers have resorted to wildlife poisoning in the national parks and other protected areas in Southern Africa, and we are devastated by these latest mortalities of our wildlife.
"Wildlife poisoning is not only a threat to our biodiversity assets, but a single incident can affect hundreds of species; thus cutting their life short and diminishing their ecological role. We would like to thank our anti-poaching teams for their quick response as the outcome could have been worse, had they had detected the situation late."
The remains of the dead creatures were found over the weekend, though it is not known exactly when the animals were poisoned. Elephants are usually killed for their tusks, which are then smuggled to countries in eastern Asia where they are highly prized.
More than 300 elephants in Zimbabwe's Hwange National Park were killed for their ivory by cyanide poisoning in 2013. 100 were killed across the country in 2015. Their killing was blamed on poachers.
South Africa's wildlife experiences a lower rate of poison-related deaths compared to Zimbabwe and Mozambique. Despite this, four African lions, 46 vultures and an elephant were killed by poisoning in the KNP in 2015.
In an eerie revelation, Mabasa said that a sadistic motive of killing simply for sport had not been ruled out. "There are a number of theories on this, one of which is that of people being vindictive and wanting to just kill animals, because they know that lions, vultures and other animals will feed off the carcass...and simply want to kill them as well," he said.
Elephants are native to 37 African countries. Of the 470,000 that currently remain, eight percent of the population is poached annually, according to the African Wildlife Foundation.
© Copyright IBTimes 2023. All rights reserved.