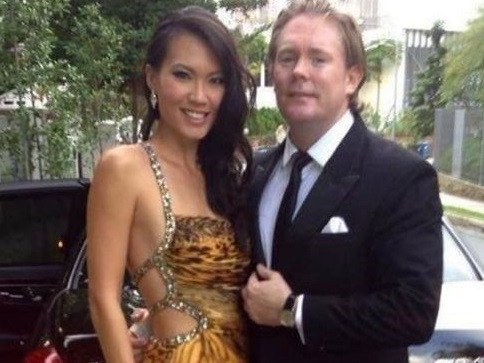 British banker Anton Casey has reportedly fled to Australia in an economy class flight after deportation calls continued to grow in Singapore over his controversial "poor people" remarks.
The wealthy British expat has caused a huge uproar in Singapore, where he has been living for 12 years, after he wrote that he had to "wash the stench of public transport off me" after travelling by tram and taxi as his Porsche convertible had been given for repairs.
The 39-year-old private wealth fund manager's comments angered scores of Singaporeans including Law Minister K Shanmugam who said Casey's comments were "deeply offensive".
Amid growing threats against him and his family, Casey was reportedly seen boarding a flight to Perth along with his former beauty queen wife Bernice Wong and their son.
"I hope the people of Singapore will allow me to volunteer my time and resources to community projects in order to make amends for my mistakes. I also hope the people of Singapore, my adopted home, will forgive me over time," the British wealth manager wrote in an email to The Strait Times.
Meanwhile, the wealth fund management firm CrossInvest Asia has also "parted ways" with Casey.
In a statement, the company said: "Those comments [made by Casey] go against our core corporate and family values that are based on trust, mutual understanding and are respectful of diversity. Accordingly, CrossInvest Asia and Mr Casey have parted ways with immediate effect."
In his original Facebook post, which set off the furore, Casey posted two pictures containing what were seen as offensive captions. Sharing a picture of his son with a caption "Daddy where is your car & who are all these poor people?" and another one with his Porsche after the repairs "Normal service can resume, once I have washed the stench of public transport off me."
His social media accounts have been deleted after the backlash.