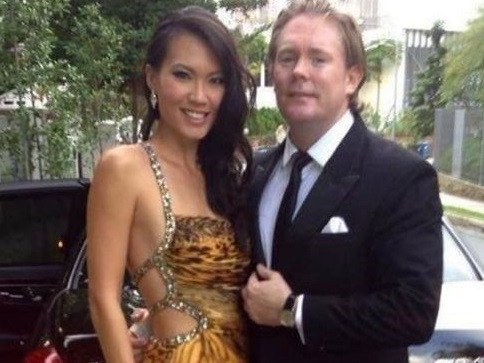 The backlash against British banker Aston Casey is continuing after his apology-via-press-release only inflamed anger in Singapore over his sneering attacks on the poor people of the city-state.
Wealth manager Casey caused uproar in the south-east Asian country by posting on Facebook about having to "wash the stench of public transport off me" and asking: "who are all these poor people?" while travelling by tram - because his Porsche convertible was in for repairs.
The 39-year-old fled in to hiding on the island after his insulting posts leaked out.
The former HSBC financier broke cover by recruiting a public relations agency to manage the fallout and who crafted a carefully worded press release designed to defuse the controversy and rescue his reputation.
But the ploy appears to have backfired badly, with one Facebook user stating simply: "Deport him, deport him, deport him."
Singaporians are now appealing to national politicians to have Casey thrown out of the country - even accusing him of breaking sedition laws.
The country's foreign minister K. Shanmugam joined the condemnation of Casey's outbursts and casting doubt on the sincerity of his apology.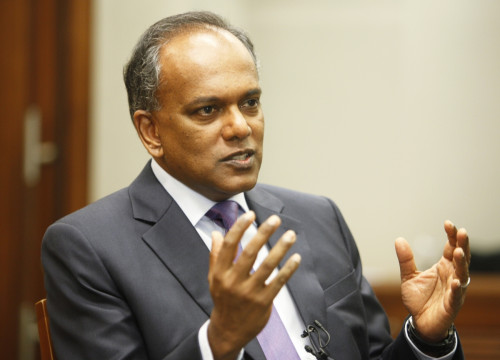 Casey has not surfaced in Singapore since he went in to hiding – except to speak via press release. On Facebook, where he posted the offensive messages, calls for him to be thrown out stacked up.
Tan Sa Tan compared the contempt Casey displayed in his postings to other forms of discrimination. He wrote: "I remembered vividly a scene from the Bruce Lee movie "Fist of Fury" where there was a sign placed outside a Japanese club that read "Dogs and Chinese not allowed". That's how I feel as a Singaporean been trampled upon by arrogant foreigners like Anton Casey in our own land."
Condemning Casey's PR apology, Tito Hsiao said: "He had done wrong in the first place and yet he did it again by displaying such an insincere attitude in his action to perform an honest apology. It's a real shame that he selected to go on that route."
Another resident gloomily claimed the episode spoke volumes about modern Singapore. Ku Mar wrote: "This man has confirmed to the world that Singapore is a playground for the rich."
Foreign minister K. Shanmugam posted on Facebook: "I am terribly upset and offended by what he has posted. Deeply offensive, wrong, and unacceptable."
The politician said Casey had displayed a lack of character by abusing people who had less money than him.
He wrote: "Those who have done well in life should always be looking out for others - especially the less well-off or needy. It is basic human decency. Instead Mr Casey showed contempt. Having money and a Porsche, does not automatically mean that one is superior. Character is important."
Casey, a permanent resident of Singapore, is married to a former beauty queen and has lived in the country for 11 years. His five-year-old appeared in pictures above Casey's snobby posts.