Antonio Valencia has revealed his intention see out the remainder of his career at Manchester Unite despite rumours suggesting that he was looking to leave the newly crowned Premier League champions this summer.
The winger was quoted in a newspaper from his native Ecuador suggesting that he had grown frustrated with Sir Alex Ferguson's team selection, something he has moved quickly to squash.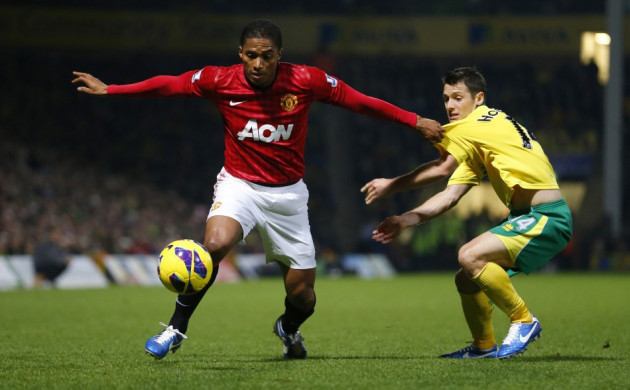 "Neither the club or the coach have said anything about that (leaving Manchester United), I think it was a rumour that came about in Ecuador more than anywhere else," the former Wigan Athletic star told Radio La Deportiva.
"This [Manchester] is my home, I would like to stay here for a lot longer and retire here before going back to Ecuador."
Valencia, who left Wigan for United in 2009 for a fee of £16 million, celebrated his second Premier League title last night as his side cruised to a 3-0 win over Aston Villa, courtesy of a Robin van Persie hat trick.
"I am very happy, this is my second championship here," the winger added. "I have the confidence that the coach has given me and when you go into a match with the confidence of the team, it gives you extra motivation."
Valencia also believes that he is back to his physical best, after suffering a broken leg during a Champions League clash with Rangers in 2010, an injury which ruled him out for six months and left him struggling for form for the rest of that campaign.
Now with two full seasons under his belt following the setback, the winger feels back to his athletic best.
"When I had the problem with my leg I recovered mentally without any difficulty," he added. "But the problem with my back was something that affected me for a lot longer, but I am fine and physically much better."
Valencia has two more years on his remaining contract, but may find competition for first team places more challenging next season, when United will have Wilfried Zaha at their disposal. United agreed a deal with Crystal Palace during the January transfer window that will see the highly rated youngster move to Old Trafford in the summer.