Samsung's new Galaxy S6 is a beast of a smartphone in terms of performance; at least that's what AnTuTu's first quarter report on the best performing Android smartphones suggests.
The standard S6 model along with the curved screen S6 Edge were put through AnTuTu benchmark tests against top market leading contenders such as HTC's One M9, Galaxy S5, Nexus 6, Galaxy Note 4, Motorola Droid Turbo, LG G Flex 2, OnePlus One and Meizu MX4.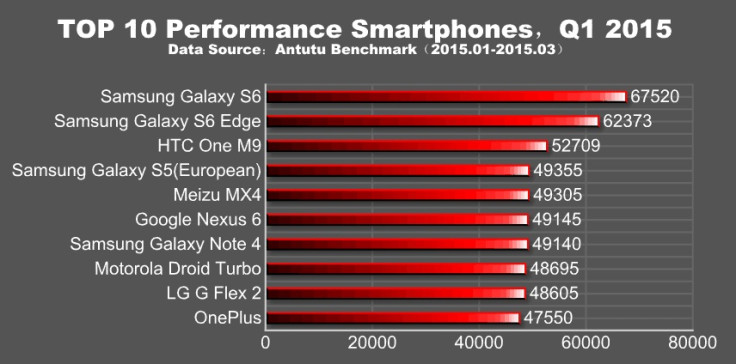 As the test chart suggests, both S6 and S6 Edge turned out to be the performance kings, scoring more than 60000 points, owing to the Exynos 7420 chip featuring an octa-core processor, manufactured on Samsung's 14nm FinFET manufacturing process.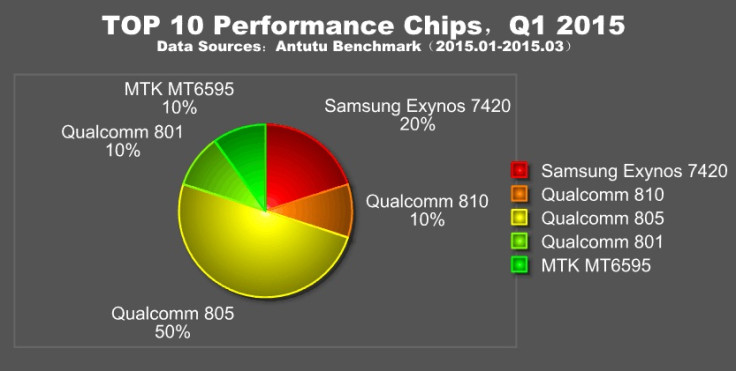 Qualcomm's Snapdragon 810 is the only competitor to Exynos 7420. However, the thermal issue it still has is the only reason the One M9 failed to achieve a better score. The European model of Galaxy S5 (SM-G901) powered with the Snapdragon 805 was placed fourth in the test. The Note 4 and Nexus 6, which use the Snapdragon 805 chip and 3GB RAM got almost similar scores.
Among the Chinese OEMs, Meizu MX4 and OnePlus One managed to make it to the AnTuTu top ten list.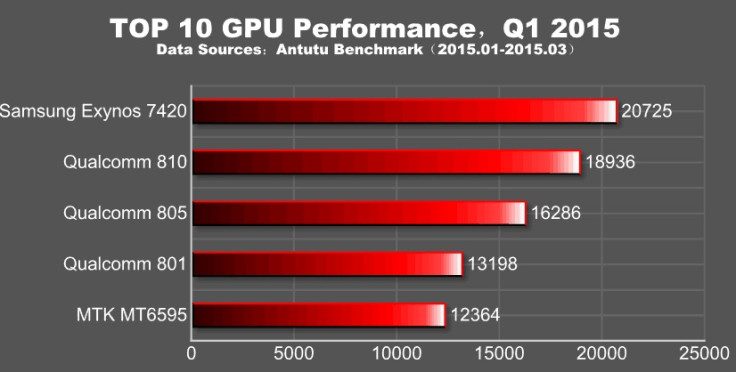 As for the performance chips, Qualcomm is the clear winner with a score of about 70%. Finally, in the GPU performance, Samsung's Exynos 7420 again popped up as the top performer, scoring slightly more than 20000 points, followed by Snapdragon 810 with 18936 points.
To know more about the AnTuTu report for top 10 performance smartphones, head over to the site.