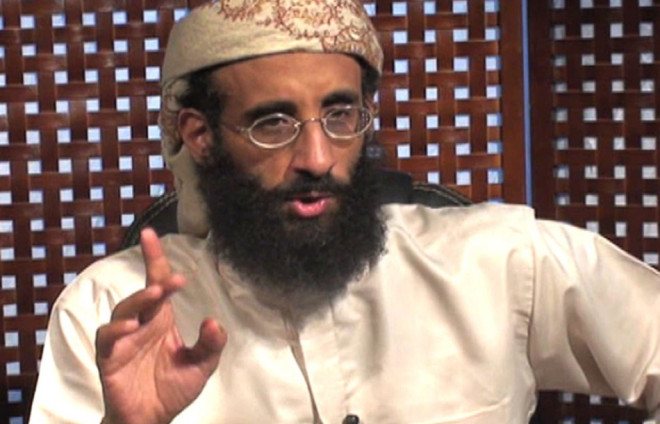 A lawsuit against the Obama administration for drone-strike killings of three US citizens in Yemen has been dismissed by a federal district court.
US-born Anwar al-Awlaki, a regional leader in al-Qaeda, his 16-year-old son Abdulrahman, and Samir Khan, an al-Qaida propagandist, were killed in an air strike on a suspected terrorist hideout in 2011.
The families of the victims who were American citizens, held senior officials conducting the raids responsible for the deaths, and had questioned the legality of the killings.
The American Civil Liberties Union (ALCU) and the Centre for Constitutional Rights (CCR) had lodged the case on behalf of families of the alleged al Qaida operatives and the minor.
Al-Awlaki was a radical Islamic cleric accused of leading al-Qaida in the Arabian Peninsula. He had been a fugitive since 2007 and was wanted by both the CIA and Yemeni authorities.
The suit had accused former CIA chiefs Leon Panetta and David Petraeus among other top military commanders of carrying out illegal strikes.
Congress and the judiciary had long argued that in view of national security concerns, the government's actions abroad should not be reviewed in courts.
Judge Rosemary Collyer of the US district court in Washington, who dismissed the plea, had earlier pointed out that "the executive is not an effective check on the executive", the ALCU reported on its website.
Nevertheless, she dismissed the case acceding to the government's request.
Collyer said that the case raised constitutional issues which were not easy to answer, but the question here was "whether federal officials can be held personally liable for their roles in drone strikes abroad that target and kill US citizens".
Collyer opined that the defendants "must be trusted and expected to act in accordance with the US constitution when they intentionally target a US citizen abroad at the direction of the president and with the concurrence of Congress. They cannot be held personally responsible in monetary damages for conducting war".
She noted that the secondary and unintended consequences of putting individual officers, involved in defence, on trial in civilian courts will be unfavourable.