Anzac Day is one of Australia's most important national occasions. Marking the 100<sup>th anniversary of the first bloody battle on the shores of the Gallipoli peninsula on 25 April 1915, thousands will pay their respects to the Australian and New Zealand forces who fought and fell during the First World War.
In recent years, Anzac Day has become the national day of Australia, overshadowing Remembrance Day, VE Day and other military anniversaries. On the centenary of the Gallipoli Campaign, the Australian government is spending A$145m (£75m, $113m) on commemorations across the country, alongside refurbishing the Australia War Memorial and constructing an Australian Remembrance Trail on the Western Front. Many Australians and New Zealanders have made the pilgrimage to the Dardanelles Strait in Turkey for the Anzac centennial.
Not many historians dare to criticise the day, regarded by many as a commemoration of the battle that defined Australia. Yet some argue that basing national identity on participation in foreign wars marginalises other narratives and values: racial exclusions, anti-war movements and social justice achievements.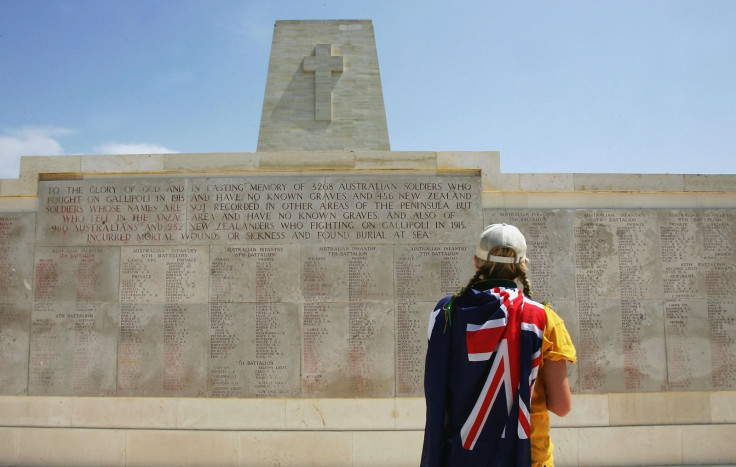 Militarisation of history
University of Melbourne historian Marilyn Lake, author of What's Wrong With Anzac Day? The Militarisation Of History, claims the transformation of the day into a sacred myth has altered Australia's history of nation-making, distorting the history of Gallipoli and its Imperial contexts and consequences. At Gallipoli, Australia fought for the "empire" – not the nation, she says.
"Current festivities and commemorative excess – all resting on historical claims about the birth of the nation – are a travesty of history," Lake tells IBTimes UK. "The Commonwealth of Australia was born in the peaceful process of federation – which took 10 long years to tie so many disparate colonies – and the north and south together."
Anzac serves many as being Australia's creation story. The Australian and New Zealander soldiers who fought and died at Gallipoli, 8,700 and 2,779 respectively, proved the nationhood of both states. Over time, the creation of the "Anzac legend" became immersed in their identities. But for some, the militarisation of Australia does not reflect its history prior to the First World War campaign and fails to acknowledge women, social justice and its indigenous people.
"Australia is the only nation created through a free vote of its people. And before 1914, it earned an international reputation for its bold democratic innovation – the first to give full political rights to women in 1902, to introduce age and invalid pensions, to institutionalise a living wage, to elect a Labour government," Lake says. "We didn't need to prove our nationhood through militarism."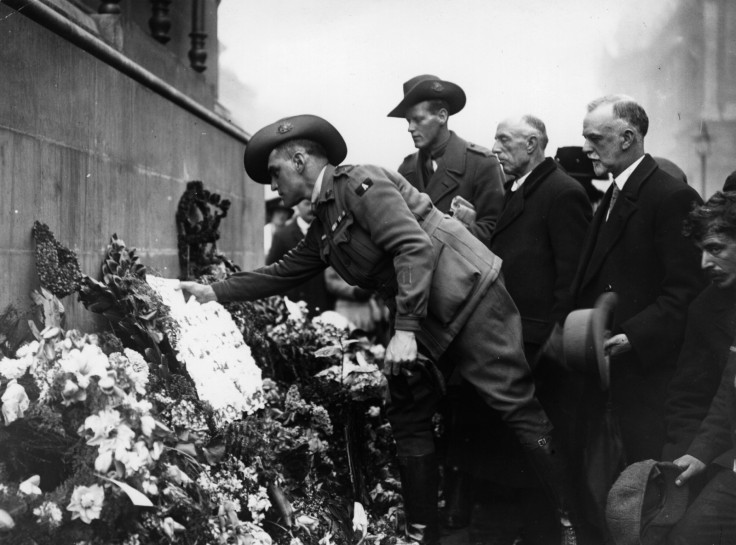 Indigenous Australians
Indigenous Australians have served in all major conflicts but Aboriginal men were prohibited from enlisting during the First World War under Australia's Defence Act 1903. Although it excluded those who were not "substantially" of European descent, indigenous Australians who fought anyway were denied repatriation benefits – after returning to a country segregated among strict racial lines.
It is believed at least 1,300 indigenous men fought in the First World War but that number continues to grow. Yet the early Commonwealth of Australia's White Australia Policy and the constitution did not recognise this group. According to Lake, Australia also needs to recognise the first wars of dispossession fought against indigenous peoples.
Following Australia's involvement in the Vietnam War, support and interest in Anzac Day waned – reaching its lowest point in the history of the commemoration. Lake argues the myth of the day ignores anti-war tradition and the fact that participation in foreign wars has always generated opposition and protest.
It also paints a picture of Australian masculinity, Lake argues, disregarding women in Australia's national history. In the 1980s, Australian feminists who protested against sexual violence during conflict were banned from marching on Anzac Day.
But this is not to say the 25 April should not be a day of national memorial of those who fought and died at Gallipoli and other battles and wars. Instead, Lake suggests Australians might look to define their heritage in other ways – such as sexual and racial equality, the living wage and other civilian achievements.
"In the myth of Anzac, military achievements are exalted above civilian ones; events overseas are given priority over Australian developments; slow and patient nation-building is eclipsed by the bloody drama of battle; action is exalted before contemplation," Lake writes. "The key premise of the Anzac legend is that nations and men are made in war. It is an idea that had currency a hundred years ago. Is it not now time for Australia to cast it aside?"