Republican presidential candidate Donald Trump is not one to exclude anyone from criticism, even if it is the Pope Francis. After the Roman Catholic pontiff's plea on immigration and global warming to a Joint Session of Congress, Trump said he disagreed with his viewpoints.
"When the stranger in our midst appeals to us, we must not repeat the sins and the errors of the past," Pope Francis told members of Congress on 24 September. The Argentinian pontiff's speech came on the heels of his plea a day earlier at the White House to Americans to "not be afraid to welcome" immigrants.
During a 24 September interview on CNN's New Day, Trump said that while "his words are beautiful and I respect the Pope," the US has other issues to contend with. "We have a country that is going through tremendous problems. We owe $19 trillion. So number one, we can't afford this process," he said.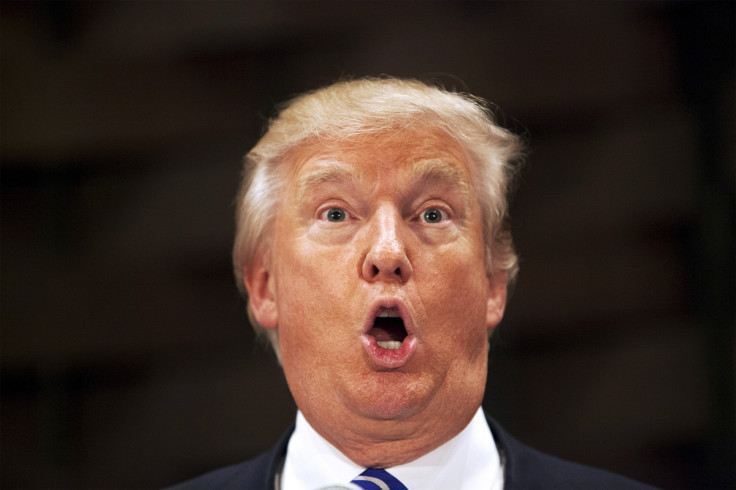 Trump added that he disagreed with the Pope about global warming. "I am not a believe in [man-made] climate change," Trump said. "It's gone 'global warming' and 'climate change,' and now they call it actually 'extreme weather,'" he continued, confused on the difference between the three terms.
"You know — look: It's weather, and we have bad floods," Trump said. "And frankly, it's been that way for so long, and honestly, weather changes and you have storms and you have rain and you have beautiful days. But I do not believe that we should imperil the companies within our countries."
According to the Daily Mail, while the Pope told thousands on the South Lawn of the White House on 23 September that global warming could "no longer be left to a future generation" to resolve, Trump transformed the issue into an economic one.
"I believe in clean air, immaculate air. I believe in clean water. All those things," he said. "But I don't think we can destroy our country." Trump continued, "If we have climate change or global warming, it's going to be of the nuclear form because we have incompetent politicians watching over us when it comes to nuclear weapons. That's our big problem."