Apple CEO Tim Cook Visits China to Resolve Foxconn Labour Abuse Allegations
Apple CEO Tim Cook is visiting China this week for talks with government officials in an attempt to clean up Apple's image in the country, where it is accused of providing poor working conditions for local labour.
The Californian computer giant is also locked in a legal battle with Chinese company Proview Technology over the iPad trademark and will look to make peace in what is Apple's biggest growth market.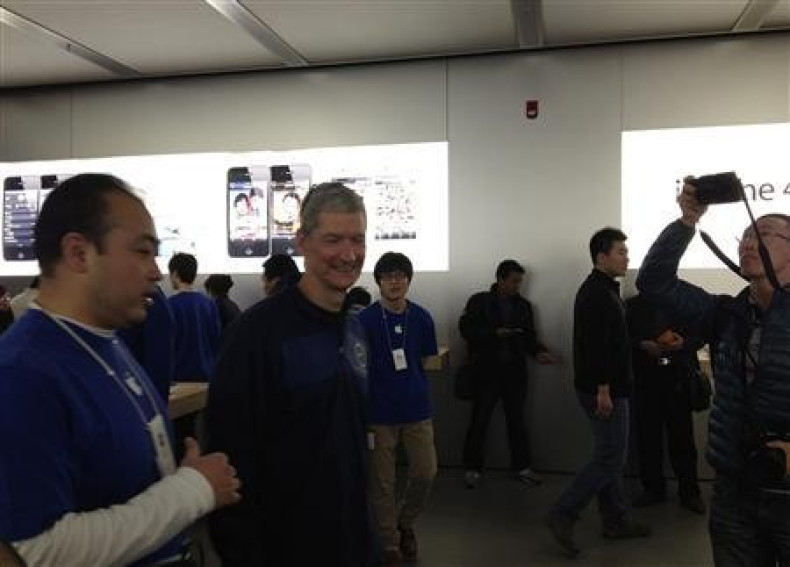 Cook was photographed this week visiting Apple's flagship store in Beijing - one of just five in the country, along with over 100 resellers - where he posed for photos with fans; he also met with Beijing's mayor on Monday
On a more serious note, Cook has a busy agenda in China and the country's Apple spokesperson, Carolyn Wu, said: "Tim is in China meeting with government officials. China is very important to us and we look forward to even greater investment and growth there."
China is the world's largest mobile market and offers huge potential for Apple, but the company has met complaints about alleged slave and child labour in the Foxconn factories where iPhones, iPads and electronics for many other companies are made.
Despite the setbacks, Apple captured three quarters of China's tablet PC market in the last quarter of 2011, with the iPhone ranked fifth in China's smartphone sector.
Apple is yet to introduce its new third-generation iPad in China amid relentless pressure from Proview, which believes that Apple does not own the rights to the iPad trademark in China, resulting in stock being seized.
The Cupertino firm countered Proview's claims in February by threatening to sue on grounds of defamation, followed in March by accusing Proview of misleading Chinese courts over the iPad trademark.
Proview - which is reportedly in $400m (£250m) of debt - originally wanted $2bn in damages from Apple, but has since admitted that it is "prepared to negotiate".
Reuters reports that Proview executives declined to comment over whether they will be meeting with Cook, with sources saying that no meetings between the firm and Apple's CEO have been arranged.
Potentially more damaging for Apple is the ongoing problems reported from Foxconn, the company Apple pays to produce iPhones and iPads, which has been accused of providing poor working conditions.
In February it was reported that Foxconn hid teenage workers from inspectors visiting the factory on behalf of the Fair Labour Association - Apple paid for the inspection.