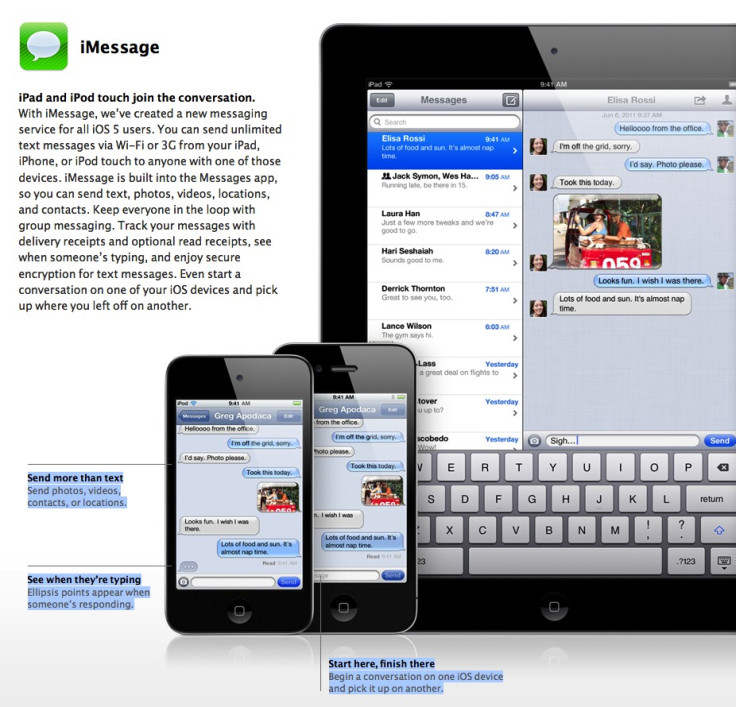 With BlackBerry's three day epic service fail only just ending, analysts have speculated that Apple's new iMessage service may turn a number of jilted BlackBerry customers to its recently released iOS 5 operating system.
BlackBerry Ineptitude
The BlackBerry outages began Monday in Slough, before spreading across the world. In a press conference today BlackBerry has finally confirmed that the recent series of outages is due to a backlog of European messages.
Despite widespread customer complaints and continuing reports of problems with its email and messenger service, in a press conference Wednesday, BlackBerry offered no apology or compensation to affected customers -- a move which only served to exacerbate already widespread ill-feeling towards the company.

An Apple Alternative
Doubly-damning for BlackBerry is the fact that the release of Apple's highly anticipated iOS 5 operating system coincided with its slew of outage troubles.
The new operating system contained Apple's new iMessage feature. The new feature reportedly mimics BlackBerry's own Messenger service letting iOS 5 users send free messages to devices running the OS.
The iMessage service is now available exclusively to iOS 5 users as a built in feature of the OS messaging app. The service will reportedly work automatically, whenever users are messaging another iOS 5 powered device. A complete breakdown of how the service works can be found in the IBTimes' iOS 5 review.
The news has led to speculation that BlackBerry has lost one of the few exclusive features keeping users attached to the company's devices.
Analysts have since suggested that the company's callous disregard for its customer base, coupled with the arrival of a valid alternative to its messenger service may sound the death knell for BlackBerry.