Apple is dominating the smartphone and tablet markets with its iPhone and iPad, but has so far limited its sales to IT channels. This is all changing however and we investigate why.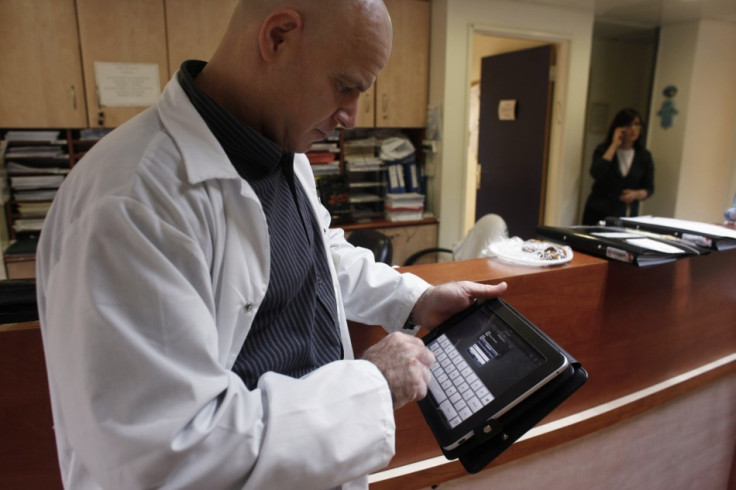 Figures released today by IT market research company Context show that sales of all Apple products through non-Apple owned IT distribution channels in Western Europe grew 42 percent in revenue terms during the first quarter of 2012 compared to the same period in 2011.
The sales boost was found to be down, in the main, to increased iPad sales with almost one million units being sold through IT distribution channels in Europe over the last two quarters. The 42 percent rise in revenue is accounted for by the growth in iPad sales by 180 percent in Q1 2012 compared to the same period last year.
Apple has traditionally been a retail-only player with notoriously strict limitations on who gets access to its stock. When it launched the original iPad back in 2010, mainstream IT distributors were left with little or no stock, as even top-level retail partners struggled to get their hands on the revolutionary tablet.
Apple believes that by selling its premium products through its online store, its Apple retail stores and through 'selected' retail partners, it creates a sense of exclusivity about its products. This is a remarkable achievement for such pervasive devices such as the iPhone, iPad and MacBook range. While other premium manufacturers such as Bang & Olufsen follow similar retial strategies, there products are no where near as commonplace.
However, this strategy will only work for the consumer side of the market, and if Apple wants to get serious about making a dent in the enterprise sector, it has no choice but to cosy up to the IT channels it has so far all but ignored.
With the explosion of consumerisation or bring-your-own-device (BYOD) in the last 12 months, more and more companies are allowing (and in some cases encouraging) their employees to use their own smartphones and tablets at work.
Apple is obviously keen to make sure that companies who are turning their backs on BlackBerrys and bulky laptops, and switching to powerful smartphones and sleek tablets, that iOS devices are the ones they turn to.
Channel Web points out that last year Apple poached the HP PSG channel sales boss, Trevor Evans, to head up its channel and this was the first clue that it was looking to change tack when it came to providing stock to IT channels.
"Apple has traditionally been much more of a retail player," CEO and co-founder of Context, Jemery Davies said. "The figures show that the company is clearly engaging more with IT channels in an attempt to get increased traction in the prosumer space across Europe."
While there are still concerns over the security of iOS, as well as Android and Windows Phone, in comparison to the enterprise-friendly BlackBerry OS, it is clear to see that people are increasingly moving towards using iPhones and iPads in their everyday working lives.
While Apple has so far been able to ignore this sector to a certain extent, it is clear that the it now sees it as an area it can grow sales in, as evidenced by the 180 percent boost in iPad sales in the last quarter.
With Windows 8 for tablets, known as Windows RT, coming in the second half of this year, Microsoft is expecting to take a big chunk of the tablet market in a short space of time. Reports yesterday even suggested that Microsoft is aiming to overtake the iPad by this time next year.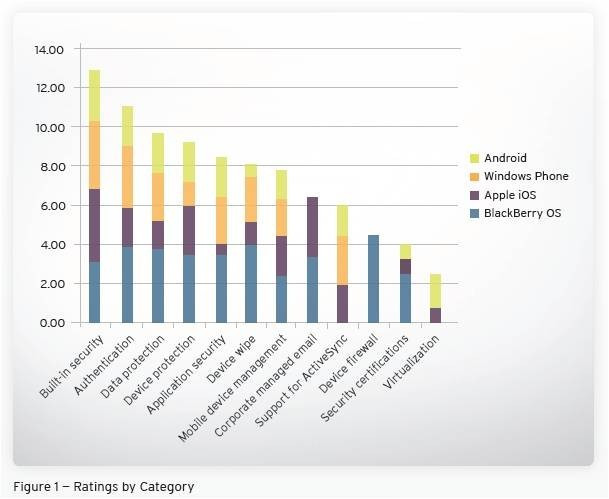 Android remains a threat to the iPad and iPhone but recent research showed that it was the most vulnerable mobile OS and in the last three months alone 5,000 new malicious apps were found in the Android Market, now known as Google Play.
Nigel Stanley, Practice Leader (Security) at Bloor Research and one of the authors of the Trend Micro report into mobile phone security, said: "Security people I work with are scared witless by consumerisation and the rapid adoption of these devices. Aside from the technical challenges, organisations need to understand the importance of a decent mobile device security policy and supporting user education."
IT managers, who are still coming to grips with the shift in the way companies' employees are using smartphones and tablets at work, will view the vulnerability of Android as a worrying sign and this could work in Apple's favour, with its iOS platform seen as much more secure.
While the closed eco-system Apple operates does give it an extra level of security, it is far from invincible. Indeed Cesare Garlati, head of consumerisation at Trend Micro told IBTimes UK last month about an ex-NSA employee who released an app which stole all the data from your iPhone or iPad and managed to get it past the App Store gatekeepers.