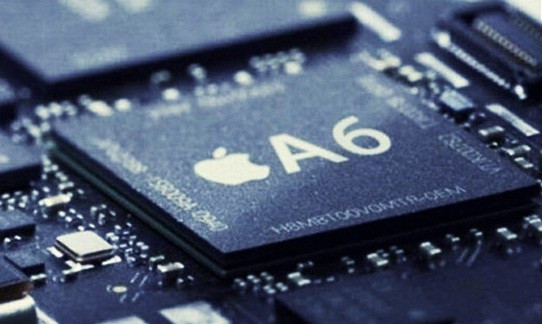 Apple's iPhone 5 has an A6 chip the details of which, as is traditional for the Cupertino company, have not been revealed. However, initial tests by AnandTech suggested it could be an ARMv7-based processor, the first of its kind from the company. AnandTech now returns with more tests which should help clear up this point.
In the BrowserMark test - browsing performance - the iPhone 5 beat out competition from all high-end Android devices to score 191726 (the next highest was the Samsung Galaxy S3 (international version)). The results were repeated in the SunSpider JavaScript test, although here the S3 slipped to fourth, behind the Lava XOLO X900 and the LG Optimus G (New V8).
The iPhone continued to top tests. Next was the Google V8 benchmark, where it edged out the HTC One X (AT&T network - Snapdragon S4 1.5GHz) and, as expected, the iPhone 4S. The standings were repeated for the Octane benchmark test but here the iPhone 5 was a clear winner.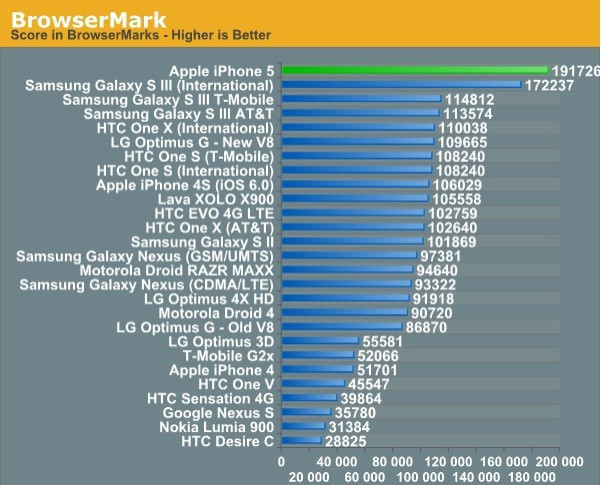 Apple has not revealed details about the graphics unit being used but AnandTech has been able to determine the iPhone 5 has a tri-core PowerVR SGX 543MP3 GPU, which runs at an appreciably high clock speed.
The GPU's performance in these tests was as expected. The iPhone 5 scored on a par with the new iPad (powered by A5X chip with SGX 543 MP4 GPU). The primary difference between the two was bandwidth - the A5X of the new iPad features 128-bit memory interface and the A6 of the iPhone 5 has a 64-bit interface.
In the GLBenchmark series of tests - for graphic and computing capabilities of mobile devices - the iPhone 5 performed fairly well. It found itself neck and neck with the new iPad on most tests and was only upstaged, briefly, by the Samsung Galaxy S2 and the LG Optimus G.
The tests do seem to back up Apple's claims. The iPhone 5 does have twice the processing power and graphics performance the 4S had and the chip is designed to maximise performance while consuming less power to support its new features.