New iPod Touch, Nano and Earpod Headphones Announced by Apple
Apple has announced the new iPod touch, with a larger 4in display, and the all-new iPod nano, featuring a 2.4in multitouch screen.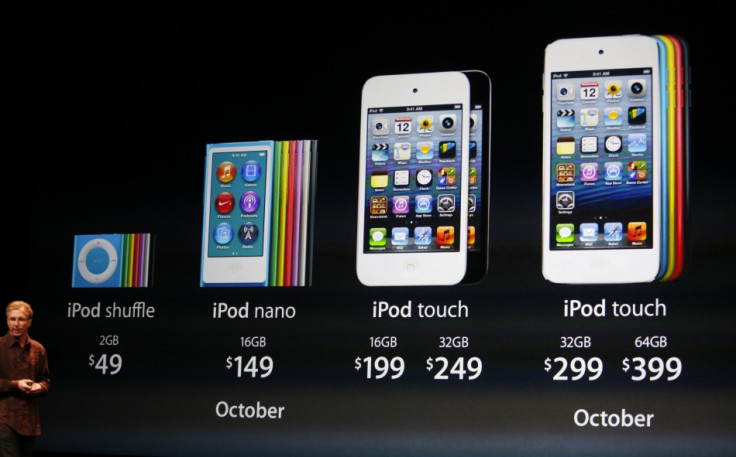 While the iPhone 5 took most of the spotlight at Apple's 12 September media event in San Francisco, the iPod touch also received a thorough update, including the same 4in display with a resolution of 640 x 1136 and pixel density of 326 per inch.
Using in-cell technology means that Apple has been able to integrate the display and touch sensitive panel into one piece, making this the thinnest iPod touch ever, at just 6.1mm, and it's also the lightest iPod touch ever, at 88 grams.
Available in a range of colours, the fifth generation iPod touch will be powered by Apple's A5 dual-core processor, with performance up to two times faster than the previous touch.
As with the iPhone 5, the new fifth generation iPod touch gets the all-new iOS 6 mobile operating system, with it's new maps application provided by TomTom, the Passbook mobile wallet app, and Do Not Disturb feature.
IBTimes UK has been using a preview of iOS 6 for some time, and you can read our early review of the software here.
Again following in the iPhone 5's footsteps, Apple has given the new iPod touch its updated 9-pin Lightning dock connector, replacing the 30-pin socket which is almost a decade old with a faster, smaller design.
As with the iPhone 5, the new touch gets Panorama mode for taking photos and Apple has improved the touch's 5-megapixel camera, giving it an LED flash, autofocus,, an f/2.4 aperture and hybrid IR filter.
As for the front-face camera, Apple has upped this to offer 720p HD video, backside illumination and face recognition.
Apple also announced a new accessory for the iPod touch - the Loop, a small bracelet that attaches to the back of the new touch and wraps around your wrist to keep the iPod safe.
The new 4in iPod touch will be available in October - although no exact date was given - with 32 and 64GB storage options priced in the UK at £249 and £329 respectively.
Apple will continue to sell the year-old fourth generation touch in 16 and 32GB versions for £169 and £199 respectively.
"With over 350 million sold, iPod is the world's most popular and beloved music player," said Philip Schiller, Apple's senior vice president of Worldwide Marketing. "Music lovers may have a difficult time deciding between the reinvented iPod nano, the thinnest iPod ever, and the all-new iPod touch with its stunning 4-inch Retina display, 5 megapixel iSight camera and ultra-thin design-both in beautiful new colours."
All-new iPod nano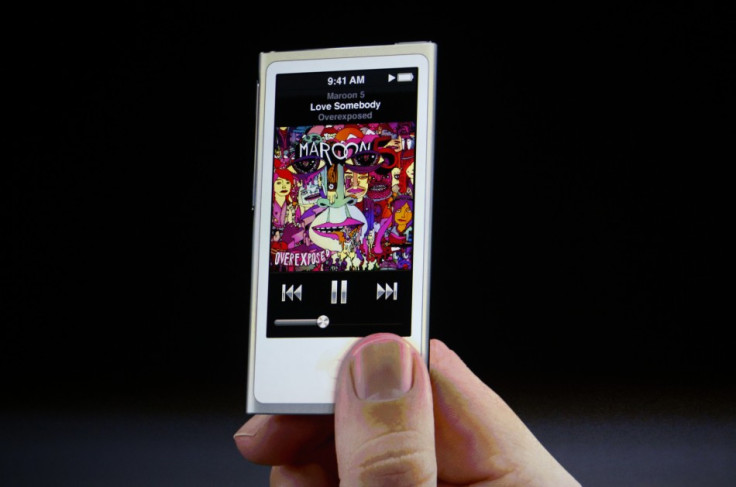 The new iPod nano is just 5.4mm thick - that's 38 percent thinner than the last model - and features a 2.5in widescreen multitouch display.
On the left edge there is a play/pause button and volume controls, and the front panel features a Home button - a first for the iPod nano.
The new iPod nano has Bluetooth and a pedometer built in and uses Apple's new Lightning port to connect to your computer via USB.
Apple said: "At 30 hours, the new iPod nano offers the longest music playback of any iPod nano so you can enjoy your playlists* and FM radio even longer."
Adding: "With built-in fitness features including a pedometer and support for Nike+, iPod nano users will be ready to take their music walking, running or anywhere they like."
Available in seven colours, the new nano will be available next month with 16GB of storage for £129.
Earpods headphones
As was speculated, Apple has updated its standard headphones to what it is calling Earpods, which have apparently been in the making for the last three years and are designed to be more comfortable to wear than previous models.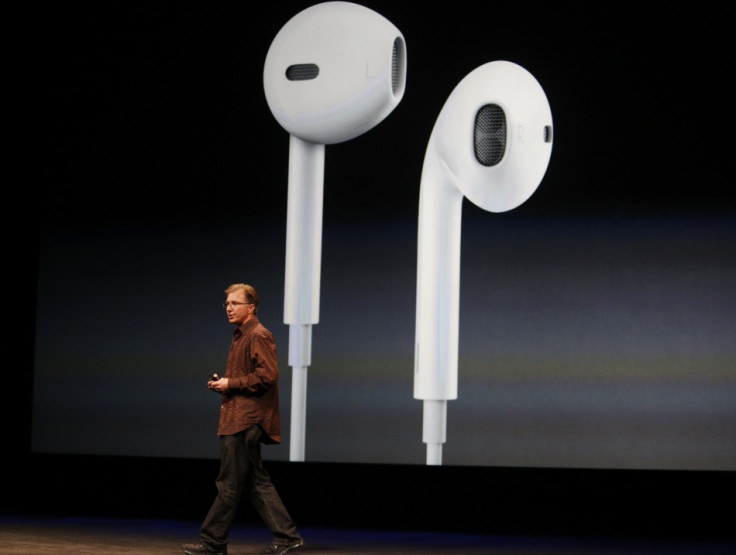 The Apple Earpods go on sale right away and will also be included with the new range of iPods, as well as the iPhone 5.
Must read:
Apple iOS 6 Release Date: 19 September
New iTunes App Announced by Apple
© Copyright IBTimes 2023. All rights reserved.