Renowned analyst Ming-Chi Kuo of KGI Securities reportedly claims in his latest research note that Apple could indeed name the next-gen iPhone as the "iPhone 7", given the numerous user interface (UI) changes being ported to the forthcoming iOS upgrade, such as the Force Touch technology.
According to Apple Insider citing the analyst's research note on 2 April, it is confirmed that the Force technology being implemented in the next-gen iPhone will be drastically different from what's seen on the Apple Watch and MacBook trackpad.
"We believe that iPhone's Force Touch sensor doesn't directly detect the pressure applied by fingers," Kuo says. "Instead, it monitors the contact area on which the finger touches the screen to decide how big the pressure is."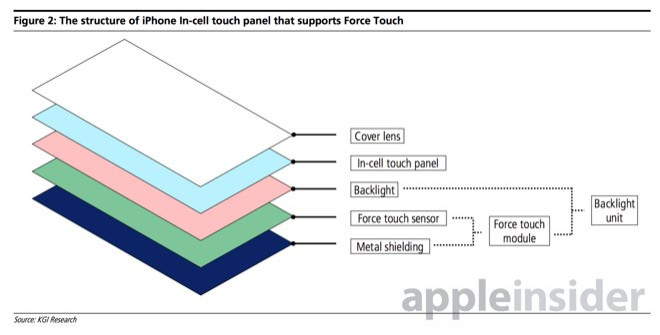 The Wall Street Journal has recently backed up the claim stating that the new Force Touch technology will not just detect the pressure exerted by the fingers, but it actually monitors the contact area for light and deep taps.
Kuo suggests that Apple is likely to use the capacitive technology to implement Force Touch on the next iPhone, wherein the sensor will be placed under the in-cell touch panel's backlight in order to save space within the device and also facilitate its more transparent attribute for use on an LCD.
According to Kuo's report, the iPhone 7 modules may come in screen sizes of 4.7in and 5.5in, which will be shipped by TPK and GIS, while the metal shielding will be supplied from Minebea, Hi-P and Jabil.
Kuo further adds that the 4in iPhone 6c will not see the light of day in 2015. But, the analyst has not clarified if Apple is presently working on a plastic back for the iPhone 5s, drawing inspiration from the iPhone 5c.