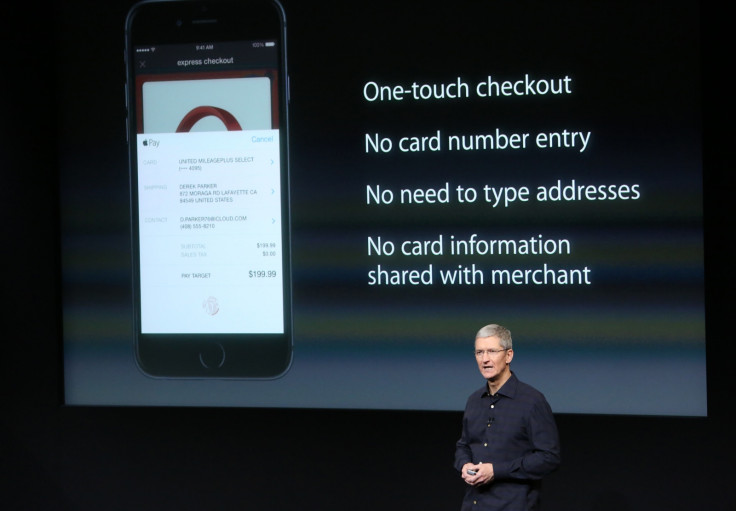 About two-thirds of the top 100 US retailers surveyed by Reuters said they would not be accepting Apple Pay in 2015 – the iPhone maker's mobile payment service – indicating that many retailers remain sceptical about the payment system.
In the survey of the National Retail Federation's list of top 100 US retailers, less than 25% said they currently accept Apple Pay. Only four companies said they have plans to join the scheme in 2016.
The retailers cited reasons including insufficient customer demand, a lack of access to data generated in Apple Pay transactions and the cost of technology to facilitate the payments, for not accepting the service.
Meanwhile, some merchants said they would like to participate in a new mobile payment system to be launched by a coalition of retailers later in 2015.
The findings come in contrast to Apple's outlook for Apple, as CEO Tim Cook said in January that "2015 will be the year of Apple Pay."
"We've spoken to all of the top 100 merchants in the U.S., and about half will accept Apple Pay this year, with many more the following year," a company spokesperson recently told Reuters.
Apple Pay was launched in the US in 2014. It allows owners of the latest Apple devices to store their credit card information on the devices and pay for purchases by tapping their smartphones or tablets. The system uses NFC and payments are secured using the Touch ID fingerprint reader.
Apple is expected to extend the service to the UK, Europe and the rest of the world soon. Dates for this could be revealed as soon as 8 June, when its annual Worldwide Developer Conference kicks off in San Francisco.