Apple's spaceship campus in California that has been the subject of great curiosity over the past few years will finally be opened in April as the company's new headquarters.
The campus, spread around 175 acres, is shaped like a spaceship and will house several research facilities with underground parking to accommodate over 12,000 employees. The headquarters will be called 'Apple Park' and is estimated to have cost nearly $5bn (£3.2bn).
The new campus replaces the university-style Infinite Loop campus the iPhone maker has used since 1993, but Apple says it will maintain some of the older buildings.
Even though the landscaping and some final touches of certain areas will not be completed until the summer of 2017, employees will start shifting from April and moving all of them will take close to six months.
The campus was one of the last things company founder Steve Jobs worked on before he passed away in 2011. In his honour, Apple will name a 1,000-seat auditorium as Steve Jobs Theater that will replace the current Town Hall event space that Apple uses for important company meetings and product announcements.
"Steve's vision for Apple stretched far beyond his time with us. He intended Apple Park to be the home of innovation for generations to come," Apple CEO Tim Cook said in a statement. "The workspaces and parklands are designed to inspire our team as well as benefit the environment. We've achieved one of the most energy-efficient buildings in the world, and the campus will run entirely on renewable energy."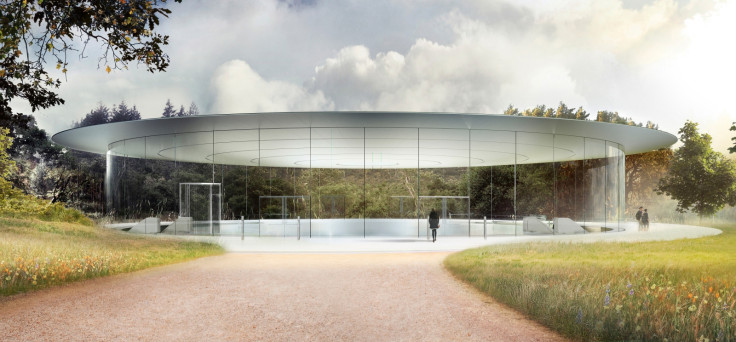 The new Apple headquarters will have a 17-megawatt rooftop solar installation on the site which will be "one of the largest" on the globe. Along with that, the main building will also be the "world's largest naturally ventilated building, projected to require no heating or air conditioning for nine months of the year".
In addition to that, the entire campus will have 9,000 trees and two miles of paths for workers, as well as an orchard, meadow and pond.
The construction of the campus started in 2013 and since then there has been a lot of speculation and interest in the media. Various YouTube videos have depicted stages of construction of the enormous campus with drones trying to take as clear a footage they can of the area.
To know more interesting facts about the campus, click here.