Apple Campus 2: Spectacular new drone footage shows progress on 'Spaceship' headquarters
Shot with a DJI Inspire 1 Pro drone, this footage shows how construction of Apple Campus 2 is progressing.
Spectacular new ultra-high-definition drone footage has hit YouTube showing off Apple's Campus 2 headquarters in more detail than ever before. Glass and trees are now being installed at the 150-acre site, while progress is being made on the health centre, car parks and underground auditorium.
Doughnut-shaped and nicknamed The Spaceship, construction of Campus 2 began two years ago and is expected to cost more than $5bn (£3.2bn). Apple plans to begin moving staff in by the end of 2016.
A perfect circle, the main building will cover 2.8m square feet and will accommodate 12,000 employees. It will be surrounded by parkland and reclaimed trees to help camouflage the glass building into the landscape.
The new footage, shot by YouTuber Duncan Sinfield using a DJI Inspire 1 professional drone, shows how the building's solar panel-covered roof is almost complete, revealing for the first time what Campus 2 looks like now it is at its full five-floor height.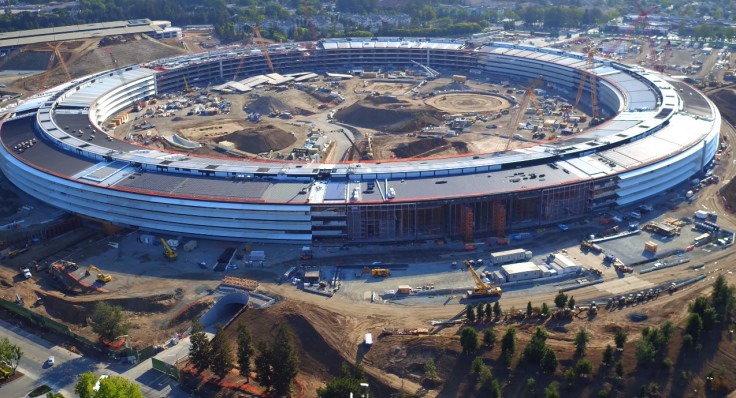 Also revealed for the first time are the beginnings of a pond and garden in the centre of the campus. The outside of Apple's new 10,000 square-foot fitness centre is nearing completion, and a series of underground tunnels are being used by construction vehicles. A separate research and development building, plus two 4,000-car garages and the underground auditorium, where future Apple products will be revealed, are also making good progress.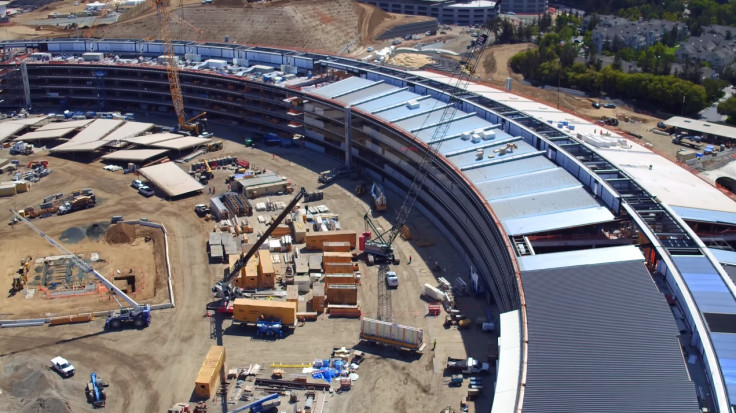 Campus 2 is being designed by Foster + Partners, headed by renowned British architect Sir Norman Foster, who is also responsible for Wembley Stadium, London City Hall and 30 St Mary Axe, commonly known as The Gherkin.
Originally set to cost less than $3bn, Campus 2's budget was increased by $2bn in 2013 before construction on the former HP site has even started.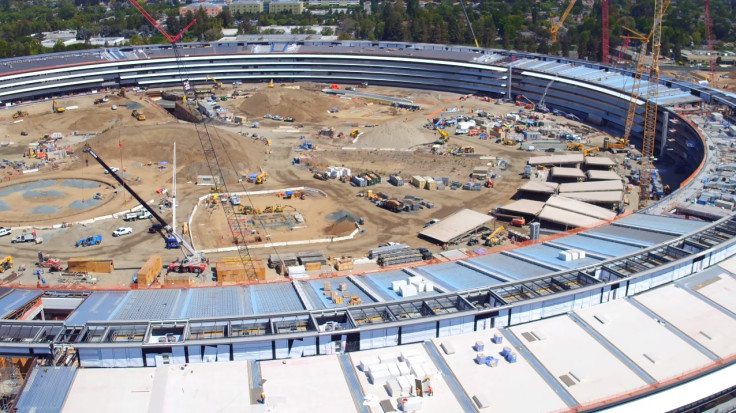 Four months before his death in late 2011, Jobs told the Cupertino City Council that "the overall feeling of the place is going to be a zillion times better than it is now". Campus 2 has a goal of being a "net-zero energy" site, meaning it will be self-sufficient and only require power from the national grid in emergencies.
© Copyright IBTimes 2023. All rights reserved.