Apple Threatens Legal Action over Release of Steve Jobs Action Doll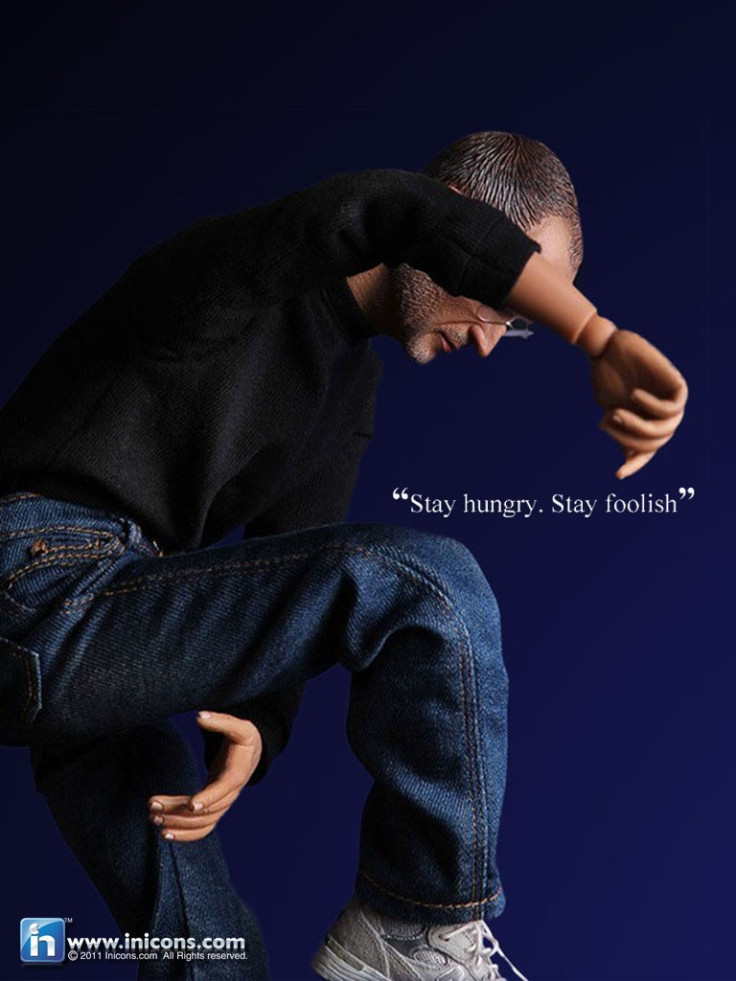 A Chinese company has come under heavy fire from Apple for launching Steve Jobs action dolls. The tech giant has reportedly threatened legal action against the company.
The 12-inch action figure has a striking resemblance to the legendary Apple creator in his trademark blue jeans, sneakers and black turtleneck sweater. The toy sports a wedding ring on its finger.
The company, In Icons, plans to put the dolls in the market in February for $99 apiece.
eBay has already been selling the plastic doll for $135 each. It comes with a pair of black socks, a pair of glasses, a leather belt, two apples (one with a bite taken out of it), a bar stool and a "One More Thing" backdrop.
The doll set also has a pair of extra hand pieces which can be substituted to represent a typical Steve Jobs gesture.
This is not the first time Apple has moved against a company for making Jobs action figure. Way back in 2010, MIC Gadget was forced to abandon its plans to sell Jobs action dolls.
© Copyright IBTimes 2023. All rights reserved.