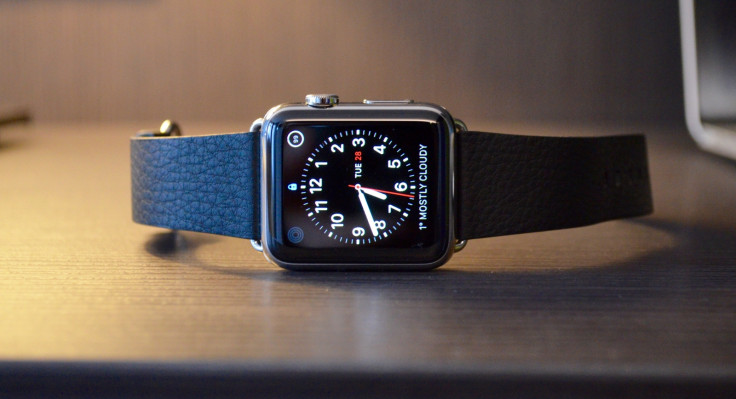 Global smartwatch sales have fallen for the first time, tumbling a massive 32% in 2016 compared to last year. The sudden drop is being blamed by technology analysts on consumers waiting for the second-generation Apple Watch, which should arrive later in the year.
Data produced by technology analyst company IDC found Apple's significant lead in the smartwatch market meant any decline in demand for its Watch sent shockwaves across the sector. Meanwhile, rival Samsung's share of the smartwatch market has more than doubled in the past 12 months from 7% to 16%. Apple's has fallen from 72% to 47%.
IDC data found global smartwatch shipments are down from 5.1 million units in 2015 to 3.5 million this year, with Apple accounting for 1.6 million of these.
Apple Watch sales have stalled
Jitesh Ubrani, senior research analyst for IDC Mobile Device Trackers, said: "Consumers have held off on smartwatch purchases since early 2016 in anticipation of a hardware refresh, and improvements in WatchOS are not expected until later this year, effectively stalling existing Apple Watch sales."
It isn't all doom and gloom though, as Ubrani reports Apple "still maintains a significant lead in the market...every vendor faces similar challenges related to fashion and functionality, and though we expect improvements next year, growth in the remainder of 2016 will likely be muted."
Samsung's Gear S2 smartwatch got off to "a great start," says IDC, which praised Samsung's decoupling of the smartwatch from the smartphone. A third-generation Gear smartwatch is expected towards the end of this year, likely at the IFA technology show in Berlin in September. Apple is expected to reveal Watch 2 alongside the iPhone 7 during the same month.
Growth in the smartwatch sector will continue to struggle, IDC claims, until traditional watch makers produce and sell their own smartwatches. Ramon T Llamas, research manager for IDCs wearable teams, said: "Participation from traditional watchmaker brands is imperative to deliver some of the most important qualities of a smartwatch sought after by end-users, namely design, fit and functionality."