When the Apple Watch goes on sale in April it won't offer the features the company had originally hoped it would, including many related to health and fitness tracking.
First conceived by Apple in 2011, the Watch was meant to be a state-of-the-art health monitoring tool with an array of sensors to measure blood pressure, heart activity and stress levels, but complications, setbacks and technological limitations meant many of these plans were shelved.
People familiar with the smartwatch's development said some features didn't work reliably, while others would require Apple to gain approval from health regulators, the Wall Street Journal reports.
During the gadget's four-year development, Apple ran into problems where sensors failed if the watch wasn't strapped tightly enough to the wearer's wrist. Other problems arose from excess body hair blocking sensors, and from dry skin.
A black hole sucking in resources
These setbacks forced Apple to simplify the Watch, limiting what it can do, and even prompting executives to question the purpose of the smartwatch concept; they asked themselves why a consumer would want or need such a device, the unnamed insiders claim.
Such were the complications in developing the Watch, the project became known internally at Apple as a "black hole" sucking in resources, one of the people said.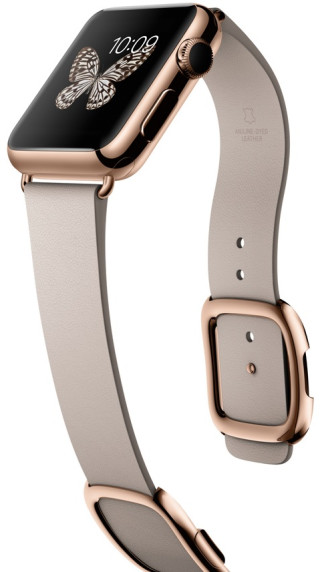 More advanced health-tracking features may appear on later models of the Apple Watch, but for now the company presents a device which does a bit of everything without having one specific purpose.
It's a fashion accessory, a screen to glance at information more easily than reaching for your phone, a means of buying goods with Apple Pay, a means of communicating through taps and your heartbeat, and a basic means of tracking daily activity.
If Apple wants to interpret data collected by the watch to provide health advice, it must seek approval from the US Food and Drug Administration, and local regulators wherever the watch is sold.
With no specific purpose - listening to music, making phone calls, browsing the web and reading on a large touch screen - the Watch represents a much larger bet than Apple's iPod, iPhone and iPad. It will test the brand loyalty of Apple fans more than any other product, blurring the lines between fashion and technology.
It is hoped to appeal to customers looking to spend between $349 (£227) and a reported $4,000+ on what is essentially the same product made from different materials.
How many will Apple sell?
One source of the WSJ said Apple is asking its Asian supply chain to produce between five and six million Watches in the first quarter of this year, with half of sales expected to be the cheapest Watch Sports model. One third will be for the mid-tier model, which is made from stainless steel and sapphire crystal.
This leaves 17% of sales for the Apple Watch Edition, the model made from 18-carat gold and tipped to cost upwards of $4,000, 11 times more than the entry-level model, but with the same software, user interface and features.
For context, Apple's last major new product, the iPad, sold 7.5 million units in its first six months after going on sale in April 2010.
Five million shipments in its first quarter is a tall ask, considering data from research firm Canalys recently claimed just 720,000 Android Wear smartwatches - produced by Samsung, LG, Motorola and Asus - shipped in the second half of 2014.
But analysts remain bullish. ABI Research estimates Apple will sell 11.8 million Watches in 2015, accounting for nearly half of all wearables, including fitness trackers and non-Android smartwatches.