Apple installing safes in-store to protect gold Watch Edition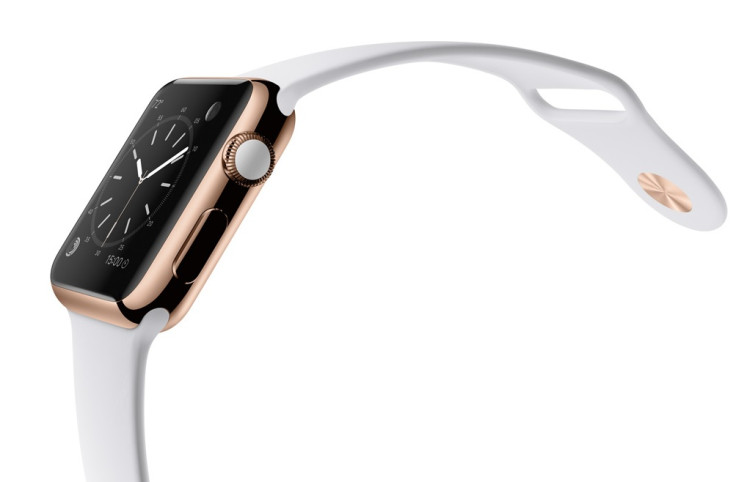 Apple is installing safes in its retail stores ahead of the launch of its Watch in April indicating just how expensive the gold model will be.
Apple's Watch Edition is the luxury version of its first wearable device, coming encased in 18-karat gold and featuring a Sapphire crystal covering on the screen.
Apple has not yet revealed how much the Watch Edition is going to cost, but analysts are expecting it to be as much as $5,000 (£3,320).
That puts it in the same category as traditional luxury watches and to reflect its status, renowned Apple reporter Mark Gurman at 9to5Mac has revealed that Apple has begun installing specially designed safes at its retail stores to keep the expensive items locked-down when the stores are closed.
The safes will feature integrated Apple Watch MagSafe chargers to make sure the demo units will be powered up and ready to go each morning.
April launch
Apple is preparing to launch its first wearable, with CEO Tim Cook last week confirming that the company was due to begin selling the devices from April, having revealed the highly anticipated wearable in October 2014.
Staff at Apple's retail stores are due to begin training on how to sell and demo the Watch this month, while the company's stores will be reconfigured in the coming months in order to properly showcase the new devices.
The Apple Watch will come in three flavours (Watch, Watch Sport, and Watch Edition) with each available in two sizes (38mm and 42mm) and a variety of straps including stainless steel, leather and "durable high-performance fluoroelastomer" - or plastic to you and me.
Apple has announced that the price of the Apple Watch Sport will be $349 in the US, with the company yet to announce a UK-specific price or pricing for any other model.
The Apple Watch is an intriguing product and one which - like the iPad and iPhone - could kickstart a revolution in the smartwatch category. To date the Android Wear smartwatches from the likes of Samsung, Motorola and LG have failed to capture the public's imagination.
© Copyright IBTimes 2023. All rights reserved.