Former Apprentice contestant Summer Zervos has been named as the woman filing a defamation lawsuit against President-elect Donald Trump.
Zervos's attorney Gloria Allred announced the lawsuit had been filed in New York at a press conference in Los Angeles on Tuesday (17 January), in which she appeared with Zervos and said her client had been defamed by Trump after he denied her allegations of sexual assault.
"In doing so, [Trump] used his bully pulpit to make false statements to attack Summer and the other women," Allred read from the lawsuit, in comments reported by Hollywood Life.
"He knew his false, disparaging statements would be heard by people around the world, and that these women would be damaged by threats of harm and economic damage. Hold Mr. Trump accountable for the damage he caused."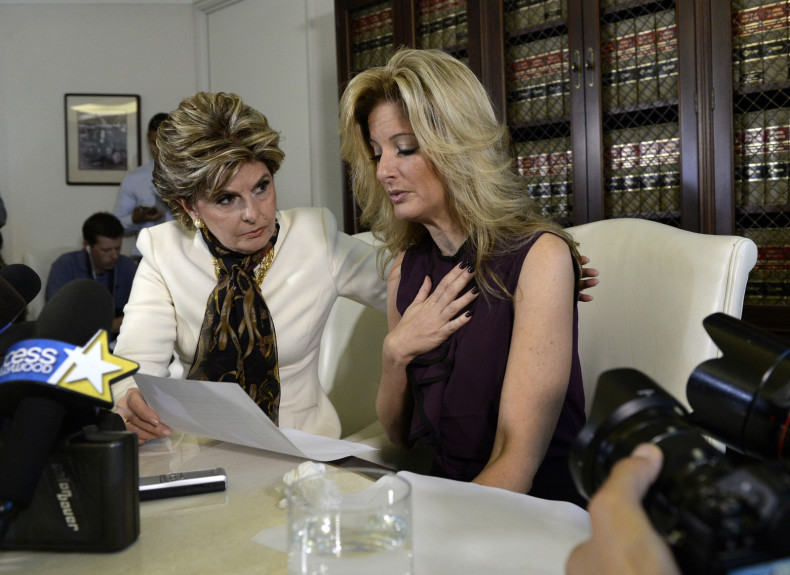 Zervos's lawsuit, which refers to Trump as a "liar and a mysogynist", had been announced prior to her identity becoming known.
The Apprentice star, who appeared in season five of the show, was among 13 women who openly accused Trump, 70, of sexual assault or unwanted sexual advances during the later days of his 2016 presidential election campaign.
Zervos made the accusation in October 2016. She said she was meeting the GOP candidate at the Beverly Hills Hotel in Los Angeles in 2007 to discuss a business proposition when he made unwanted sexual advances towards her.
"I assumed we were going to a restaurant in the hotel. Instead, I was taken to a bungalow," she explained in October 2016. '[He] came to me and started kissing me open-mouthed as he was pulling me toward him. He then grabbed my shoulder and began kissing me again very aggressively and placed his hand on my breast."
However, Zervos said she initially wanted to give the Republican a chance to retract his statement and to admit his alleged behaviour.
"I wanted to give Mr. Trump the opportunity to retract his false statements against me and the other women who have come forward ... he has left me with no other option but to sue him," she said.
Zervos had suggested back in November 2016 that she would be filing a lawsuit against the president-elect.
"I want to make it clear that, even though it is hard and painful to speak up against the world's most powerful man, I will continue to speak the truth and I refuse to be intimidated into silence," she said in comments carried by Raw Story.
In October 2016, an Access Hollywood outtake surfaced in which Trump described forcing himself on a married woman and grabbing women by their genitals.
Following the video, nearly a dozen women came forward with stories alleging Trump's sexual misconduct.
In a story in the New York Times, Jessica Leeds and Rachel Crooks claim he touched them indecently and uninvited. Leeds recounted an alleged incident with Trump in the eighties and Crooks an incident in 2005.