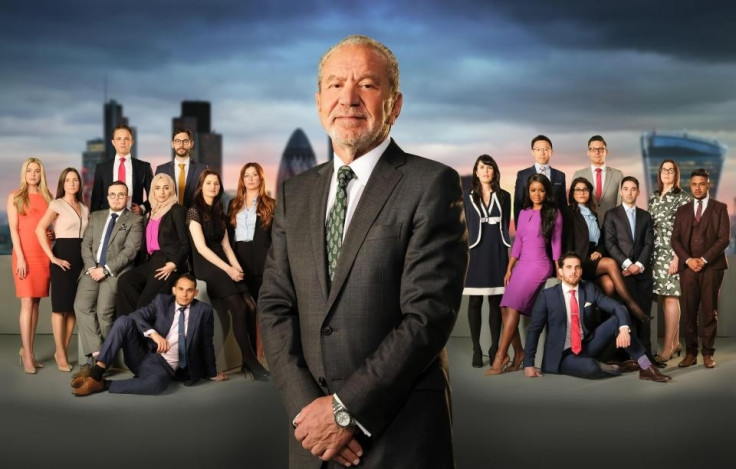 Lord Alan Sugar addressed his enduring feuds with President Donald Trump and journalist-turned-presenter Piers Morgan at a press screening and Q&A for The Apprentice today (26 September).
Excited as he was about the 13th series, the 70-year-old business magnate couldn't help but take a dig at Trump, claiming that he had already been "fired" from The Apprentice in the US before he announced his bid for the presidency.
He said: "Before Trump went into the presidency race, apparently NBC had fired him from The Apprentice anyway – but it got mixed up in a bit of smoke and mirrors somewhere."
Sugar also spoke about his frenemy Piers Morgan, who he famously loves to hate. He claimed to have kickstarted the former Daily Mirror editor's showbiz career, stating: "I think actually it was me who launched his television career. No seriously, I'm being absolutely serious. I knew him from the Mirror. He went from being the editor of the Mirror, he got fired from there for his famous front-page thing [publishing false allegations about British soldiers in Iraq] and he wanted to do something in TV."
"He actually phoned me up and when he heard that Celebrity Apprentice was on, he said, 'Please can I do it?' And that's the first time he appeared on television. And then afterwards I coached him how to win the American Apprentice; seriously, you should have been a fly on the wall," he continued.
Sugar also revealed that he will be joining Morgan and his co-host Susanna Reid on Good Morning Britain to speak about The Apprentice, adding: "I'll be there on the 11 October, I'll get my boxing gloves ready.
"He actually, he doesn't stop talking about how he won the American Apprentice. It's so boring. You see Susanna Reid yawning every time he brings it up and every time he mentions what a good friend he is of President Trump, who incidentally he hasn't spoken to since he's won the election."
The Apprentice begins on 4 October with Lord Sugar returning to the hit BBC1 series in search of a new business partner he plans to invest £250,000 in, all with the help of his trusty helpers, Baroness Karren Brady and Claude Littner.
The Apprentice returns to BBC1 next Wednesday (4 October) at 9pm.