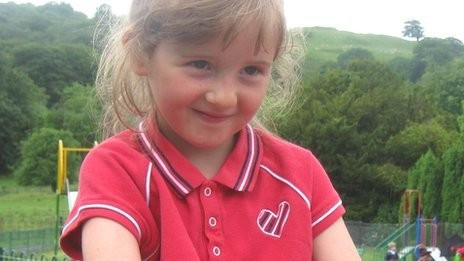 A man from Lancashire who admitted making grossly offensive comments on his Facebook page about missing five-year-old April Jones has been jailed for 12 weeks at Chorley Magistrates' Court.
Mathew Woods, 20, admitted to writing a series of derogatory and offensive posts about April and Madeleine McCann, the British child who has been missing since 2007.
Woods, from Eaves Lane, Chorley, was arrested under Section 127 of the Communications Act 2003 after posting the comments, which included "grossly offensive" remarks of a sexual nature.
The court heard how members of the public were so upset about his comments they reported Woods to the police.
A group of around 50 people gathered at his home following the posts on the social network site and he was arrested at a separate address for his own safety.
Woods said he got the idea for the posts from Sickipedia - a bad taste website which focuses on offensive jokes.
Martina Jay, prosecuting, said: "When interviewed by police he fully admitted he posted messages about the two missing children.
"He started this idea when he was at a friend's house when drinking, saw a joke on Sickipedia and changed it slightly.
"He said he did it in a bid to make people think his account had been hacked. He said it got out of hand and he was drunk while doing it."
Woods admitted his account had not been hacked and admitted he was responsible for all the posts which occurred between 3 and 4 October.
His defendant, David Edwards, told the court his client did seem genuinely remorseful for his actions, saying. "He realises this will have a profound effect on him.
"With the publicity that has followed he will be known as the man who made these comments on Facebook."
Last month, a man from Liverpool was arrested under the same law, after setting up a Facebook page which praised the alleged killer of two police officers in Greater Manchester.
The UK director of public prosecutions, Keir Starmer, said there should be new rules which look at abuse via social media following the arrest of a footballer who sent homophobic tweets regarding Olympic divers Tom Daley and Peter Waterfield.
Starmer said the new guidelines on online abuse would be needed as "the recent increase in the use of social media has been profound".
He added: "The time has come for an informed debate about the boundaries of free speech in an age of social media".
Meanwhile Mark Bridger has appeared in court charged with the murder of April Jones.
The 46-year-old openly wept as he confirmed the charges of murder, child abduction and attempting to pervert the course of justice at Caernarfon Crown Court.