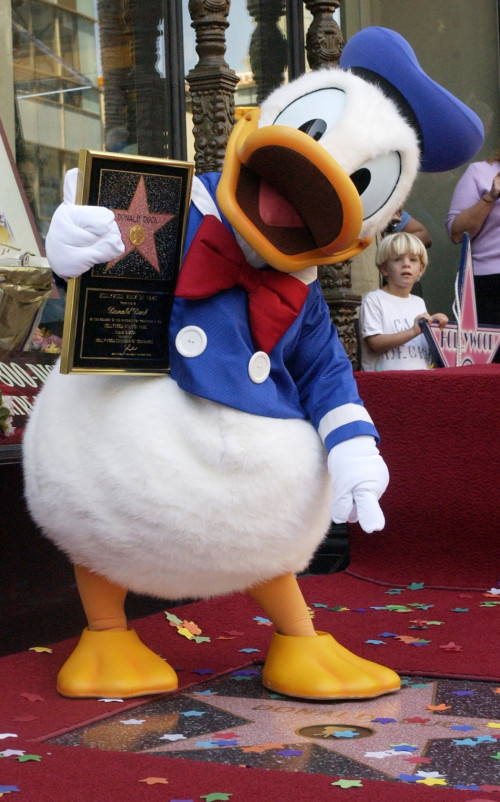 The voice of Donald Duck in the Middle East has said he is "proud" of being sacked for posting anti-Israel messages on Twitter.
Egyptian radio presenter Wael Mansour wrote on his personal account:
The Arab twitter account of Mansour rose from 5,000 to more than 30,000 followers.
Mansour proudly introduced the offending tweet, which was sent in August, with the words:
In the tweet, the presenter referred to Israelis as a "bunch of Polish/Ethiopian immigrants roughly 60 years old".
Abigail Disney, the grand-niece of Walt Disney, said his tweets were "repellent", according to The Independent.
In January, when Meryl Streep blasted Walt Disney as a "gender bigot" and an anti-Semitic, Abigail said on Facebook that she agreed with the actress.
"You really need to be as honest as possible about those feelings, or else you are going to lead yourself into many a blind alley in life," she posted.
"Anti-Semite? Check. Misogynist? OF COURSE!! Racist? C'mon he made a film (Jungle Book) about how you should stay 'with your own kind' at the height of the fight over segregation! As if the 'King of the Jungle' number wasn't proof enough!! How much more information do you need?"