Arab Spring anniversary: Deposed, killed or in power − what happened to Arab rulers hit by protests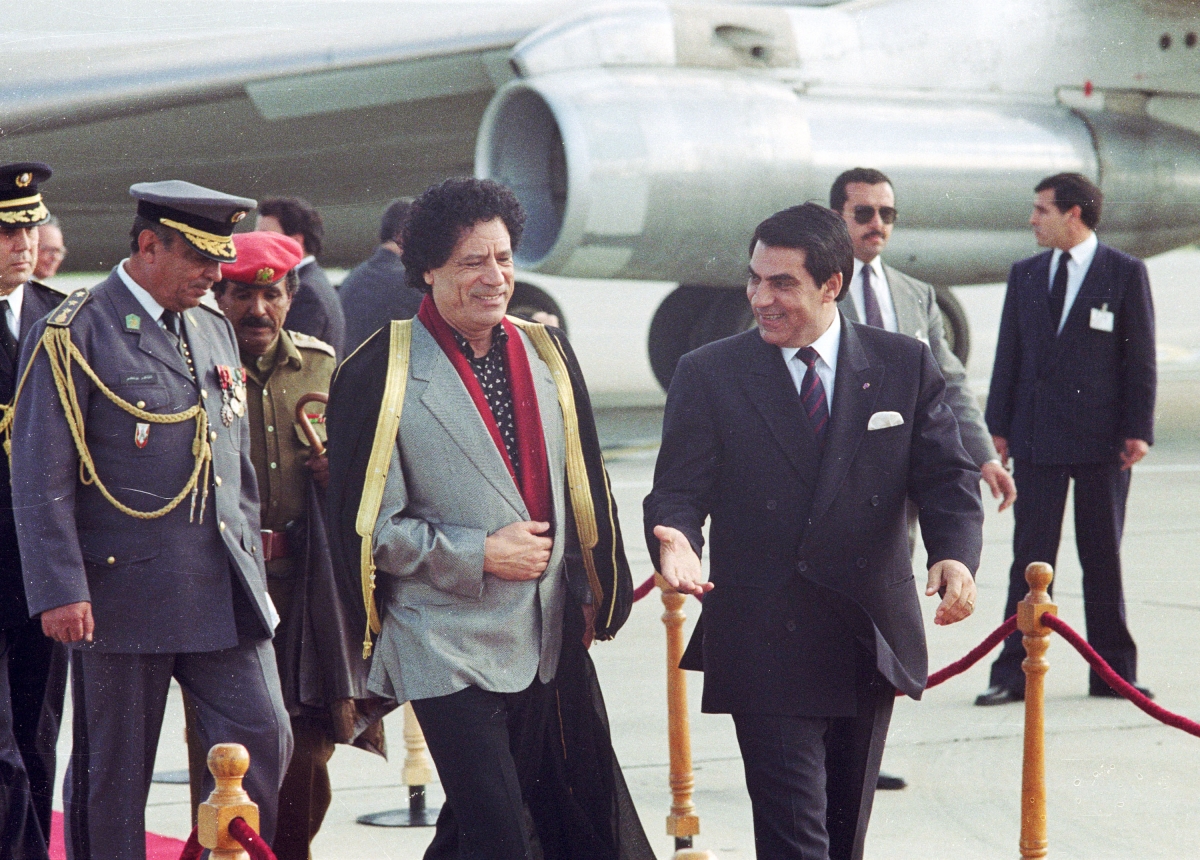 In 2011, protests sparked by the self-immolation of a street vendor in Tunisia ballooned into a revolutionary wave that swept through the Arab world toppling several autocrat regimes and undermining others.
Five years on, heads of states of the affected countries have met a mixed fate. Some have been killed, others deposed or exiled and a few remain in power. IBTimes UK takes a look at what has become of all of them.
Tunisia − Zine El Abidine Ben Ali
Current status: Exiled
Ben Ali stepped down after weeks of intensifying protests in January 2011, ending his 23-year rule. He fled abroad with his second wife, Leila Trabelsi, his children, Mohamed and Halima, and an alleged £60 million in gold bullions stolen from Tunisia's central bank.
He now lives a retired life in the Red Sea city of Jeddah, Saudi Arabia and was last seen sporting striped pyjamas in photos posted online in an Instagram account on his son's name in 2013.
Tunisia is the only frail democracy that has since emerged from the Arab Spring.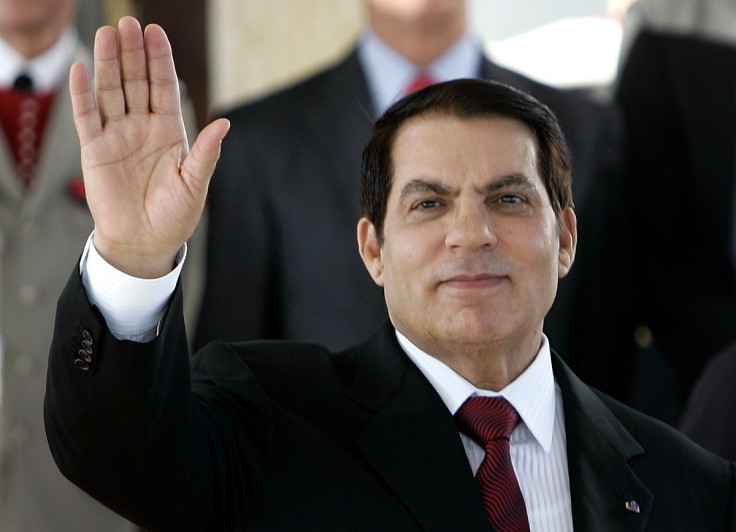 Libya − Muammar Gaddafi
Current status: Dead
Muammar Gaddafi was the longest-serving ruler across both Africa and the Arab world when protests began in early 2011.
The Colonel, who had come to power in a bloodless coup in 1969, moved to crush opposition. In February, security forces opened fire on demonstrators in Benghazi and street rallies quickly erupted into a violent conflict.
In March, Nato powers intervened against the government, rebel forces seized Tripoli and Gaddafi went into hiding. He was captured and killed by a mob of gunmen near Sirte in October 2011 after 42 years in power.
Libya has since spiralled into chaos, with rival governments and militias fighting for power.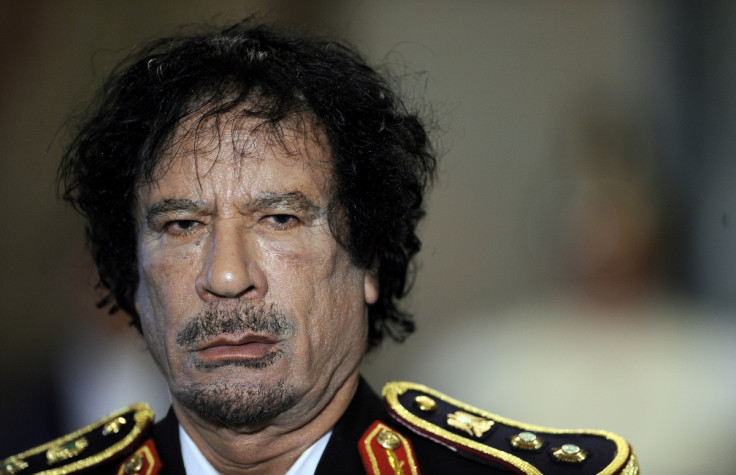 Egypt − Hosni Mubarak
Current status: Detained
Hosni Mubarak had held an autocratic grip on Egypt for exactly 30 years when pro-democracy rallies sprang out across the country. Mass protest eventually forced him to step-down on 11 February 2011.
Power was briefly held by a military council before elections were held. Mubarak was arrested and subjected to a series of trials. Sentenced to three years in jail for embezzlement in 2014, he is currently being retried for the deadly crackdown on protesters in 2011.
The proceedings have however stalled due to his ill-health. The 87-year-old is currently receiving treatment at a military hospital in Cairo after reporting injuries in a series of falls.
Meanwhile, Egypt has witnessed a protest-backed military coup that toppled the democratically elected Muslim Brotherhood leader Mohammed Morsi and brought to power former general Abdul Fattah al-Sisi.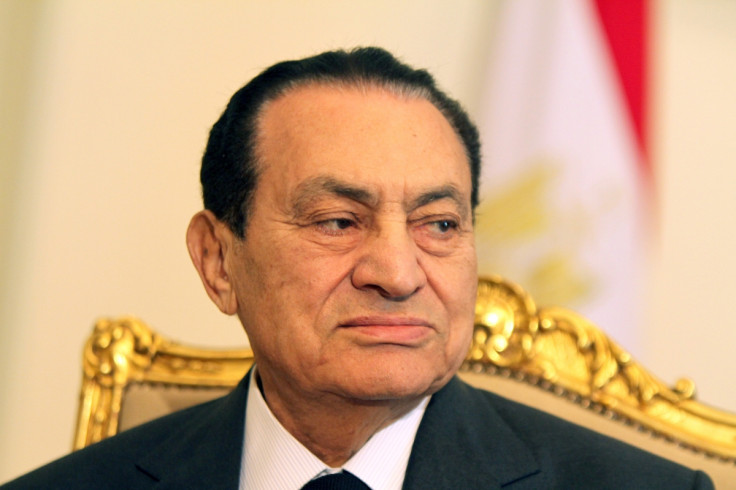 Syria − Bashar al-Assad
Current status: In power
Bashar al-Assad, 50, took the reins of the country from his father in 2000 and has gone to extreme lengths to keep them.
His violent suppression of protests for greater democratic rights that began in March 2011 has turned Syria into a war-torn mayhem.
Assad, backed by Russia and Hezbollah, remains in control of most of the west of the country, while the rest is split between a wide range of rebel and Islamist groups.
The regime is currently gaining ground in a counter-offensive on Aleppo supported by heavy Russian air strikes.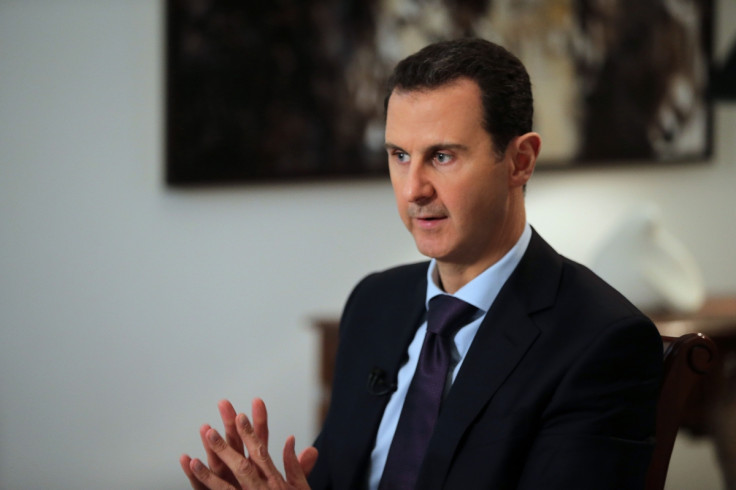 Algeria − Abdelaziz Bouteflika
Current status: In power
Abdelaziz Bouteflika's 12-year-rule had brought stability at the price of democracy to Algeria after years of conflict when Arab Spring protests came to the country in 2011.
The elderly president managed to weather the uprising wave better than most of his colleagues, by offering a series of concessions. After a month of demonstrations a state of emergency was lifted for the first time in 19-years. Other concessions followed through the months.
Private radio and television were allowed to broadcast and opposition parties were able to run for elections in 2012. Staidly supported by the military, Bouteflika has, however, continued to hold a firm grip on power, despite his frail health.
The 78-year-old leads a retired life and remained in France for three months to receive treatment after a stroke in 2013. One year later, he was nevertheless able to secure a fourth term in office, without personally campaigning or even appearing in public.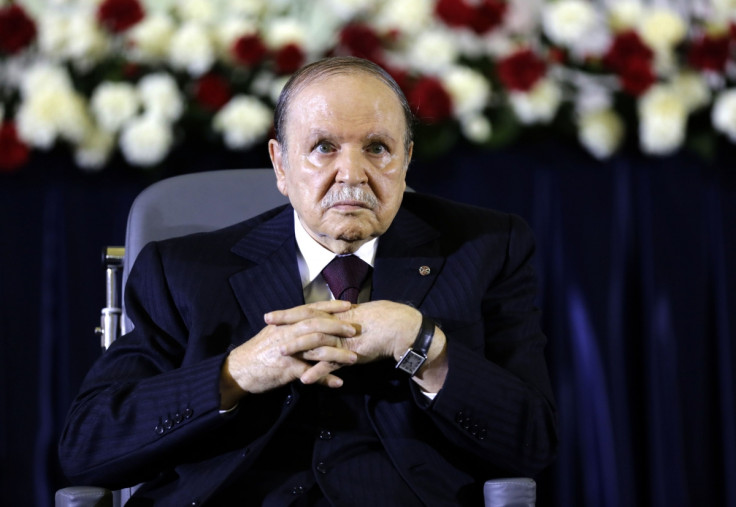 Yemen − Ali Abdullah Saleh
Current status: Behind-the-scenes power-broker
Having run Yemen for 33 years when the protest movement reached the country in 2011, President Ali Abdullah Saleh first responded with an iron grip. Up to 2,000 people were killed in a police crackdown that nevertheless failed to quell the uprising.
In June 2011, Saleh was seriously injured in a bombing and sought medical treatment in Saudi Arabia before crossing back to Yemen in September. Two months later, he agreed to hand power to a unity government led by his deputy Abdrabbuh Mansour Hadi.
Hadi was himself ousted and forced to flee to Saudi Arabia in 2015 during an insurgency led by Shiite Houthi militants backed by forces loyal to Saleh. The rebellion prompted a military intervention by Saudi Arabia that launched an air campaign in a bid to restore Hadi.
Yemen has since been engulfed by war. In May 2015, Saleh addressed the nation from the ruins of his Sanaa home flattened by an airstrike.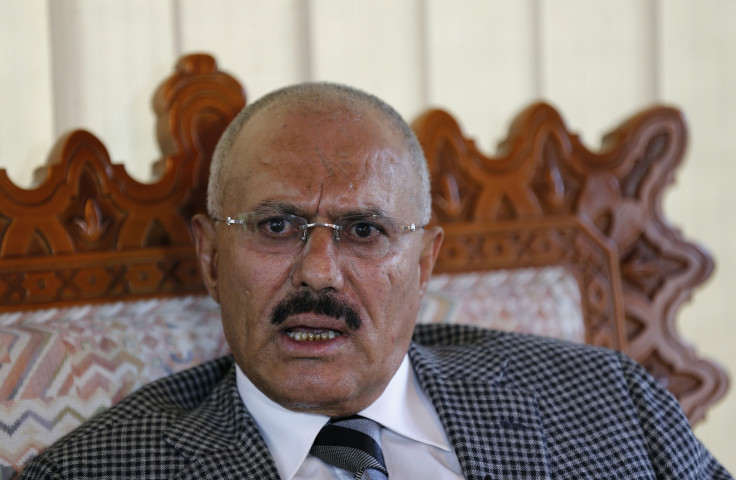 Bahrain − King Hamad al-Khalifa
Current status: In power
In Bahrain the Arab Spring protest that started in February 2011 embodied the vexation of the majority Shiite population at the rule of the Sunni royal family. Demonstrators lamenting sectarian discrimination and demanding democratic reform were however driven out by force.
The brutal crackdown drew widespread criticism from rights groups. King Hamad gave in to international pressure and pledged to implement recommendations from an independent commission of inquiry, but reforms have since progressed slowly.
Five years on, the House of Khalifa remains in power, but discontent continues to simmer within the Shia population, sometimes erupting into violent protests.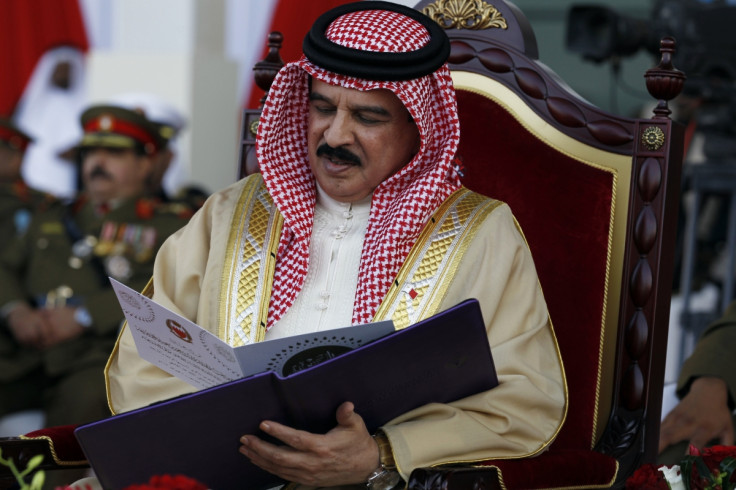 Jordan − King Abdullah
Current status: In power
Jordan witnessed a milder protest wave than other Arab countries. Demonstrators took to the streets in 2011 demanding reforms to tackle unemployment and corruption.
The mainly peaceful movement re-emerged with more strength in 2012, after the government cut fuel subsidies. The protests mirrored the delicate balance between the interests of tribes native to the east of the Jordan river that dominate the public sphere, with descendants of Palestinian refugees, who are the majority.
Calls for greater democracy and for the King to give up some powers were met by elections, pledges of reform and changes in the government composition. Five years later, King Abdullah, widely seen as a guarantor of stability, remains firmly in charge of the US-allied kingdom.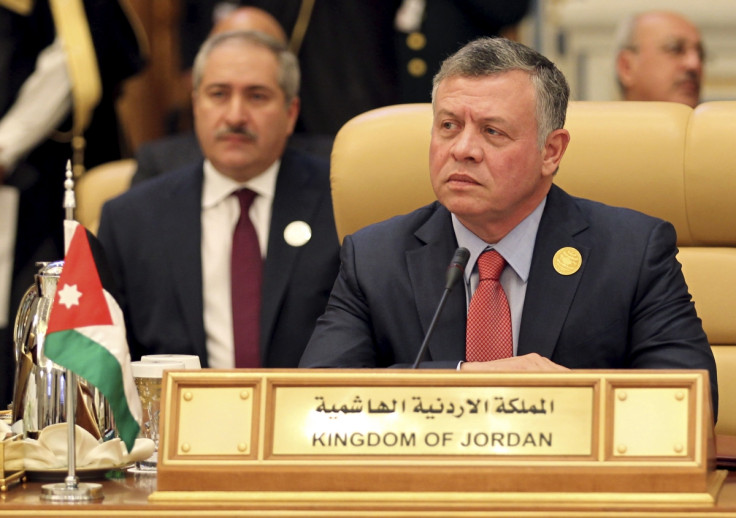 Morocco − King Mohammed VI
Current status: In power
Arab spring demonstrators in Morocco demanded a reduction of King Mohammed VI's powers when they took to the streets of Rabat and Casablanca in February 2011.
Mohammed VI swiftly conceded a package of constitutional reforms that were later approved in a referendum and the protests faded out.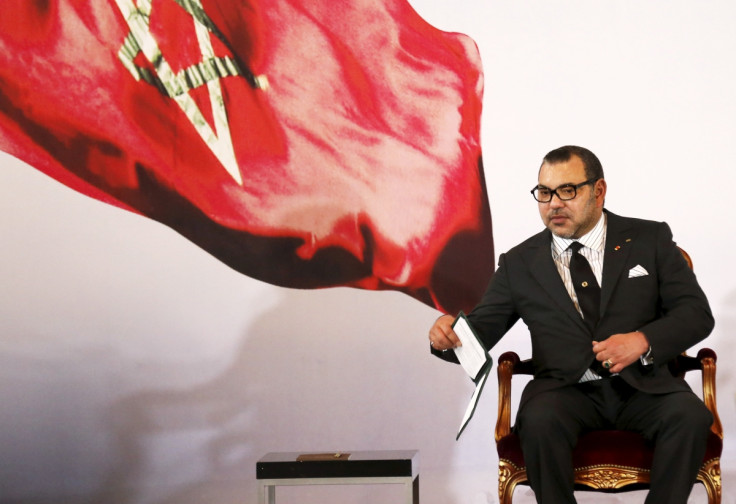 Oman − Sultan Qaboos bin Said
Current status: in power
Mass protests were almost a novelty in Oman, one of the few absolute monarchies left in the world, when they broke out in February 2011. They were met with a mix of violent repression and pledges of social and political reform.
After demonstrations faded out, Sultan Qaboos pardoned all those who had been jailed for participating or supporting the protests.
Shadows however remain over the country's future. The man who came to power by overthrowing his own father has no heir and questions remain over his health after he underwent eight months of medical treatment in Germany for an undisclosed ailment.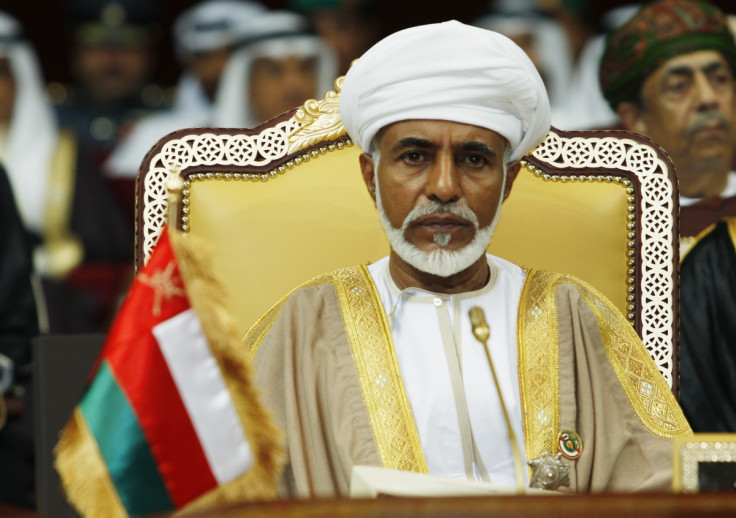 © Copyright IBTimes 2023. All rights reserved.