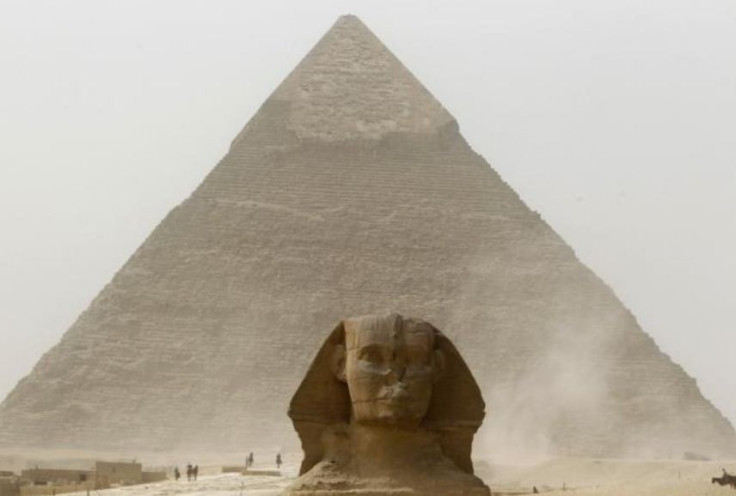 A year after the revolution of 2011 disrupted tourism in and to Egypt, the African country seems to have persuaded global travellers it is safe to return to the land of pyramids. The Egyptian tourism ministry has reported a 20 percent increase in arrivals.
The wide-ranging Arab Spring revolution last year, which ousted Hosni Mubarak from his forcefully held position as the country's president, naturally led to large numbers of tourists staying away from Egyptian attractions like the Pyramids of Giza. However, the country has now recorded 8.8 million foreign arrivals in the first nine months of 2012 alone, generating industry revenue of £700m.
"What I'm targeting is 11.5 million to 12 million tourists by the end of December. For sure over 11 million," tourism minister Hisham Zaazou was quoted as saying by Reuters.
Zaazou said that because of security issues, Egypt was still far behind 2010 figures (14.5 million tourists visited Egypt two years ago) but stressed he hoped to reach that level by the end of 2013. However, security problems due to protests against newly elected Islamist president Mohamed Mursi still pose a threat to tourism. According to the UK Foreign & Commonwealth Office (FCO), there have been frequent demonstrations, usually on Fridays, in a number of major cities including Cairo, which is quite famous for its museums.
Egyptian Ministry of Tourism data suggests that around one million British nationals visit Egypt every year and although the FCO does not advice against all travel to resorts in the Red Sea regions of Sharm el Sheikh, Taba, Nuweiba and Dahab, it warns citizens to be respectful of Egypt's culture while travelling.
"Egypt is a predominantly Muslim country and their laws and customs are very different to those in the UK. You should respect local traditions, customs, laws and religions at all times and be aware of your actions to ensure that they do not offend other cultures or religious beliefs, especially during the Holy Month of Ramadan or if you intend to visit religious areas," FCO's travel advice reads.
Besides security concerns, tour operators fear that under the Islamists rule, a proposal to restrict alcohol sales and prohibit swimwear at Egypt's popular beach resorts may deter foreign tourists from visiting the nation.
Amidst such woes and in a bid to attract more tourists, Egypt's tourism industry plans to re-open various pharaoh tombs that have been buried for decades sometime by the year end. Among these include the tomb of Queen Meresankh III located at Giza. As a long-term plan, the country hopes to draw 30 million tourists by 2020.