Saudi Arabia's oil minister Ali al-Naimi has been replaced by Khalid al-Falih, chairman of state-owned oil company Saudi Aramco, as part of an extensive government reshuffle. In a royal decree issued on 7 May, Saudi Arabia announced that Falih will head the newly-formed ministry of energy, industry and mining.
The move comes weeks after talks among the world's biggest oil exporting nations over freezing production broke up without agreementin Qatar. Despite tumbling prices, Saudi Arabia, the world's largest oil exporter, has been maintaining crude output levels at a high level to defend its market share against US shale producers and other competitors.
This has led to a chronic supply glut and a collapse in crude prices – the current price of Brent crude is $45 a barrel, well short of the $115 it hit in mid-2014. Analysts say the leadership change at the energy ministry does not necessarily signal that the country would curb oil production.
"The oil policy is not Naimi's personal policy, it is the kingdom's policy," Richard Mallinson, senior analyst at Energy Aspects, told Reuters. "Falih appears very firmly of the view that the market needs to be balanced through low oil prices.
"All the statements about the Saudis having the capacity and being able to wait for that recovery to come, it signals that he is comfortable with the current policy."
Sweeping reforms
Naimi, 80, had led Saudi Arabia's oil ministry since 1995. He denied that Riyadh was pursuing a high-production strategy to drive competitors out of business during a visit to the US in February. "We have not declared war on shale or on production from any given country or company, contrary to all the rumours you hear and see," he told CNBC.
"We are responding to geology and market conditions and seeking the best possible outcome in a highly competitive environment."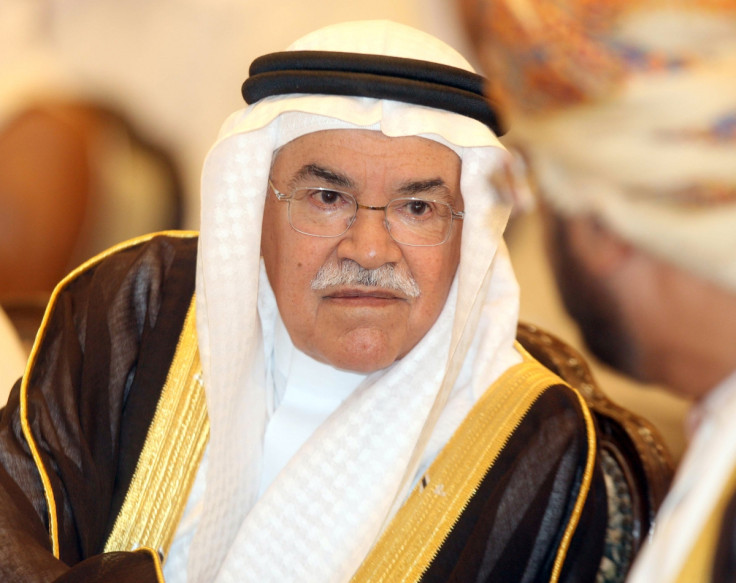 Saudi Arabia also named Ahmed al-Kholifey as the new governor of its central bank in place of Fahd al-Mubarak. The ministry of electricity and water was scrapped altogether, with electricity being merged with the energy portfolio.
The changes are part of a sweeping set of reforms intended to rebalance Saudi Arabia away from its dependence on oil to a more diversified economy by 2030.