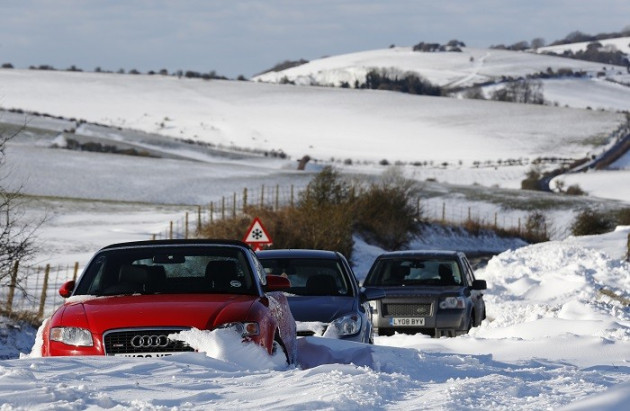 An Arctic blast is heading towards the UK and is expected to bring six inches of snow and bitter winds next week.
From Tuesday, temperatures are expected to get "noticeably colder", which current highs of 13C plummeting to just 4C. On Tuesday night, temperatures will drop further to between zero and -3C, with light dustings of snow expected in parts of the country.
The east and southwest of England, west Wales, Scotland and Northern Ireland are expected to be most at risk of snow.
On Wednesday, between two and five centimetres of snow is expected in north Wales, northern England and the northern Midlands. In the higher parts of northeast England, there is a risk of between ten and 15cm of snow.
In the south of England, temperatures are expected to drop to 2C and reach near zero across many parts of northern Britain and Wales above 300m.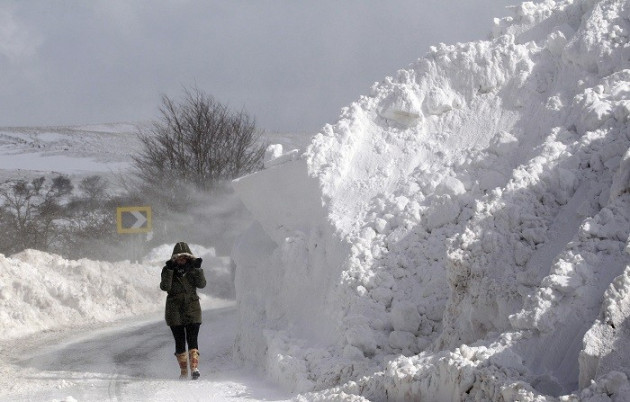 Channel 4 weather forecaster Liam Dutton said the bout of cold weather is explained by unstable air that results from cold Arctic air heating up as it travels over warmer water around the UK.
This results in pockets of relatively warm, moist air quickly shooting up into the sky which eventually cools and condenses into cumulonimbus clouds. The clouds then cause snow when cold air is present.
"As it generally gets colder with height, snow will always be more likely to fall and accumulate over hills and mountains next week," Dutton said.
"Elevation has much more of an influence on the likelihood of snow falling than [people] probably think. A 20% chance of snow at sea level becomes a 50% chance at 150m up and an even greater 70% chance at 300m."
The temporary cold snap is expected to slowly disappear as the week progresses and temperatures will return to current levels.