Kendall Jenner and NBA star Jordan Clarkson once again set rumour mills abuzz as the two were spotted getting intimate at an LA nightclub on Friday (17 June). Jenner, 20, was reportedly enjoying a date night with the Los Angeles Lakers player at 1 Oak in California. The 24-year-old was apparently spotted leaning on Jenner for what appeared to be a kiss.
According to a report in HollywoodLife, intimate moments between the fashion model and the LA Lakers star seemed romantic, especially when they were whispering sweet nothings into each other's ears.
For the night out with Clarkson, the Keeping Up With The Kardashians star was dressed in a white top and high-waist black pants. However, by the time she was seen exiting the nightclub, she had Clarkson's maroon silk jacket wrapped around her.
A source told Us Weekly that the two might not be "that serious by any means" It's not a real, traditional relationship. It's more that they're in the same group of friends".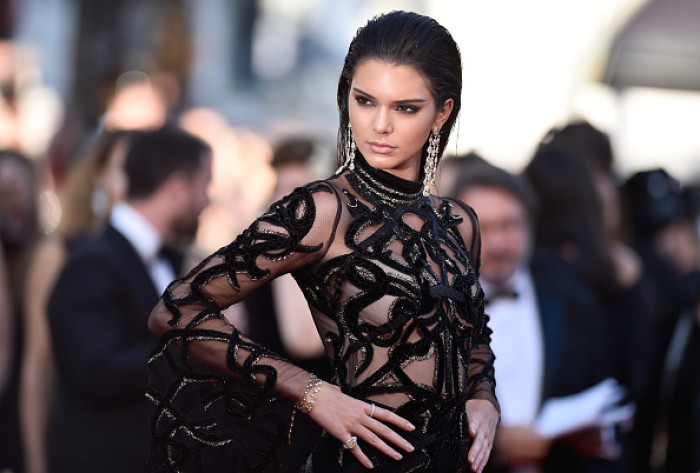 However, reports suggest that the two might not be exclusively seeing each other as yet. People magazine quoted a source as saying, "Jordan's been seeing other girls too." An insider had previously told the magazine that the 24-year-old basketball player is "really into" Jenner.
"He is super sweet and a total gentleman and Kendall loves that," the source had said. According to the report, Jenner and Clarkson are keeping their "things" low-key when they are in the public. "But in private they're very much together and affectionate. He's really into her," the source said.