With the release date inching closer, fans of Star Wars: The Last Jedi are eagerly waiting to get answers to questions raised in The Force Awakens. The most intriguing one of those questions is about Rey's parents.
Considering Rey's strong connection with the Force, rumours are high that she belongs to a very powerful family in the galaxy. Many assume she is a descendent of Obi-Wan Kenobi while others say she is an offspring of the Supreme Leader Snoke.
Actor Adam Driver's latest hint has almost put an end to these speculations. The actor, who played Kylo Ren on screen, may have divulged the details in his recent interview to GQ when he opened up about the emotional struggle Kylo is facing after the events of TFA and how his relationship evolved with Rey, whom he addresses as the "princess".
"You have, also, the hidden identity of this princess who's hiding who she really is so she can survive and Kylo Ren and her hiding behind these artifices," he told the magazine while talking about Daisy Ridley's character.
Fans know that Princess Leia has become the General of the Resistance Army thirty years after the Return Of The Jedi. But Driver's remark on another "princess" in The Last Jedi and her hidden identity, has prompted many to assume that Rey and Kylo may be related to each other as siblings.
In the trailer, Snoke tells someone, (presumably Kylo but considering his brainwashing strategies, it can also be Rey): "When I found you, I saw raw, untamed power. And beyond that, something truly special."
On the other hand, Luke Skywalker looked terrified in the teaser after he saw Rey's power of the Force unfold during her training. "I've seen this raw strength only once before. It didn't scare me enough then. It does now," he said. Rumour has it that the former Jedi master is sceptic about his latest recruit, especially after what happened to his nephew Ben Solo (he turned towards the Dark Side after being lured by Snoke).
Speaking about the emotional struggle his character suffers, the 33-year-old American actor said that Kylo is "pretending" to be someone he actually is not. "I remember the initial conversations about having things 'skinned', peeling away layers to evolve into other people, and the person Kylo's pretending to be on the outside is not who he is. He's a vulnerable kid who doesn't know where to put his energy, but when he puts his mask on, suddenly, he's playing a role. JJ had that idea initially and I think Rian took it to the next level."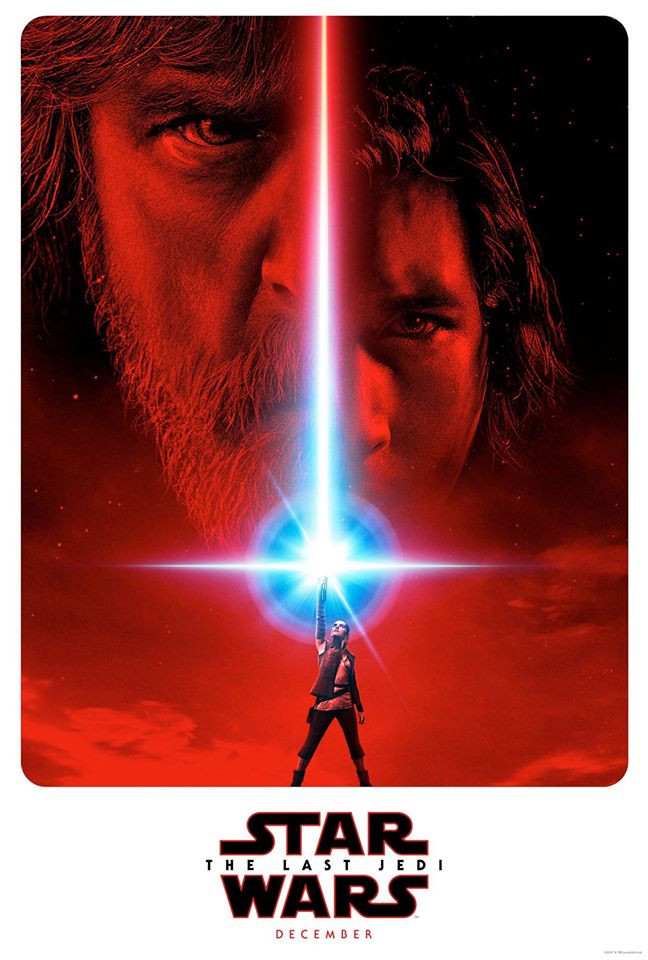 Written and directed by Rian Johnson, the film stars Mark Hamill, Carrie Fisher, Adam Driver, Daisy Ridley, John Boyega, Oscar Isaac, Lupita Nyong'o, Andy Serkis, Domhnall Gleeson, Anthony Daniels, Gwendoline Christie, Kelly Marie Tran, Laura Dern and Benicio Del Toro.
Star Wars: The Last Jedi opens in UK theatres on 14 December, 2017. The film will release a day later in the US.