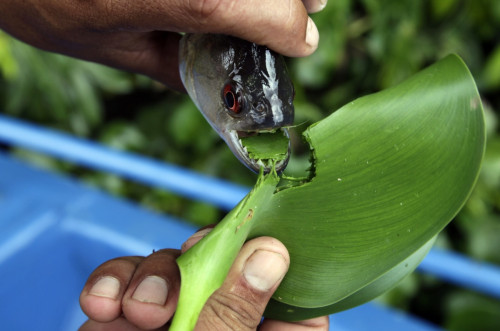 A rare piranha attack injured more than 70 Christmas swimmers in the Argentine city of Rosario, according to officials.
Local news reported that the attack occurred as dozens of festive swimmers dived into the aptly-named Paraná River by a beach in Central Argentina.
"There were some people that the fish literally had torn bits of flesh from," Gustavo Centurion, a medical official said.
A seven-year-old girl had to have her finger amputated after the attack, which injured over 20 children and 40 adults.
The sharp-toothed fish were allegedly attracted to the waters by both a recent heat-wave, which reached highs of 38C, and debris left by fisherman.
"This is not normal," Federico Cornier, the director of emergency services in the city of Rosario said.
"It's normal for there to be an isolated bite or injury, but the magnitude in this case was great. This is an exceptional event."
This is the most severe piranha attack in Argentina since 40 people were injured in 2008.
The beach has been closed to bathers after the attack.