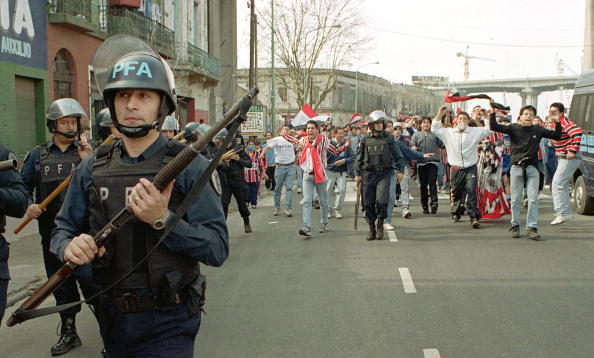 Argentine football captain Franco Nieto has died after he was reportedly attacked by a player, coach and fans of rival club Chacarita Juniors.
The Tiro Federal player was assaulted on Sunday during post-match violence following a tempestuous third division clash between the sides.
He reportedly sustained devastating blows to the head during the melee.
Police chief Fabian Bordon said Nieto was pounced on by a group "including a player from the opposing team, an assistant coach and a hooligan." He later died in hospital.
The match was abandoned with 15 minutes remaining and with Tiro Federal leading 3-1 after eight players had been sent off by the referee. But violence soon spilled out onto the pitch as rival players and fans clashed.
Nieto's bother described the fatal blows to AFP: "People came to insult him. They kicked him and punched him. He tried to defend himself but he was struck violently in the head. He was operated on Tuesday, and died today [Wednesday]."