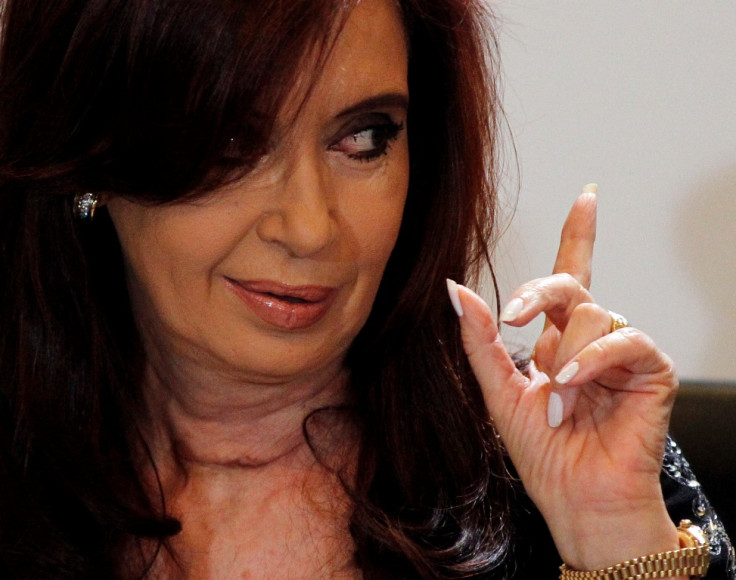 The properties of former Argentina president Cristina Fernandez de Kirchner, in the province of Santa Cruz, have been raided by police on Thursday (30 June). The search was part of an investigation into Kirchner's possible involvement in financial fraud.
The raids were ordered by judge Claudio Bonadio after allegations of corruption and fraud were levelled against Kirchner relating to a company, Los Sauces, partly owned by her family. According to Argentine news agency Telam, police were looking for the documents of the company.
Bonadio also issued a warrant to search offices and apartments in the towns of Rio Gallegos, El Calafate and El Chalten belonging to the family of the former president.
Kirchner called the search political humiliation and tweeted: "It has been a while, decades I would say, since we've seen such an abuse of power and political persecution."
However, this is not the first time the ex-president's properties have been raided. In 2015, a hotel and other buildings belonging to her were searched by the country's police after a congresswoman, Margarita Stolbizer, filed a legal complaint against her and her children, Maximo and Florencia, accusing them of fraud and illegal enrichment.
In another case filed in May, Stolbizer accused Kirchner of being responsible for central bank irregularities in the futures market.
President Mauricio Macri's government has begun investigations into alleged corruption during Kirchner's two-term presidency.
Meanwhile, in June a minister in Kirchner's government was arrested on charges of alleged money laundering. Police identified him as Jose Lopez, who was caught allegedly throwing bags filled with money worth around $9m (£6.7m, €8.12m) over the walls of a monastery in Buenos Aires province.