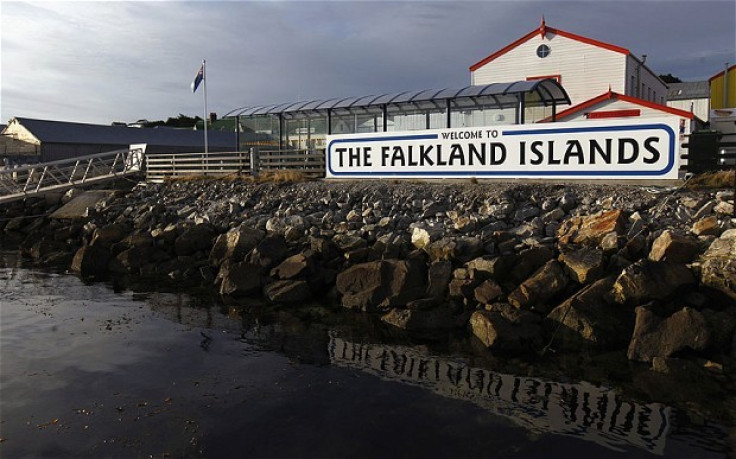 The UK has rejected Argentina's fresh request to hold negotiations over the disputed Falkland Islands, despite a United Nations committee ruling out Britain's sovereignty claims on the archipelago. Argentina's Foreign Minister Susana Malcorra told the UN on Thursday (23 June) that recovering the sovereignty of the island remained a "permanent and unrelinquished" objective.
"This protracted sovereignty dispute must be solved through negotiations," she told the Special Committee on Decolonisation. "I would like to reiterate... the full willingness of the Argentine government to resume negotiations with the United Kingdom in order to find a peaceful and definite solution to the sovereignty dispute," the DW quoted her.
Malcorra is one of the probable candidates who could replace the UN Secretary General Ban Ki-moon once his term ends in December 2017.
The minister added that while she supported the concept of self-determination, it does not apply in the case of the 3,000 inhabitants of Falklands claiming that they were placed there by Britain after they seized the islands in 1833.
The Associated Press quoted Malcorra as saying: "The passing of time has not eroded the validity of our claim, nor the strength of our conviction that this protracted sovereignty dispute must be solved through negotiations between the two parties involved."
The UN committee adopted a non-binding resolution calling on Argentina and Britain to enter into negotiations. However, the UK has continued to maintain its stand and has rejected all requests for talks, suggesting instead that the islanders decide their future.
"The 2013 referendum – in which 99.8 percent of those who voted wanted to maintain their current status – sent a clear message that the people of the islands do not want dialogue on sovereignty. Argentina should respect those wishes," the British Mission to the UN said.
Both the countries fought a brief war in 1982 after Argentine forces invaded the islands. British troops later repelled the South American country's forces in the conflict, which left more than 900 people dead.
Mike Summers, a member of the Falkland Islands government legislative assembly told the UN committee that the islanders are "comfortable with the constitutional relationship we have with the United Kingdom. We have a right to move away from it if we so wishes, but there is no current wish to do so."
He also rejected Malcorra's claim that Britain implanted people on the island.