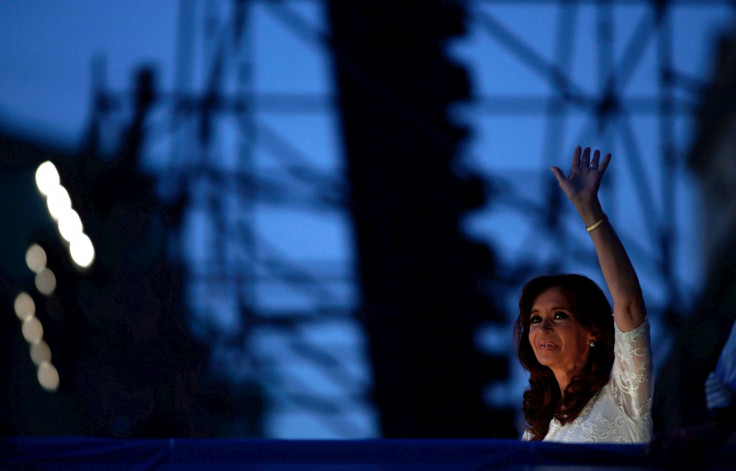 Argentina is to turn an important page in its history on 10 December, as President-elect Mauricio Macri will be sworn in after his predecessor Cristina Fernandez de Kirchner bid an emotional farewell to the country ruled by her family for more than a decade. The passage from her social-driven agenda to Macri's promised market-led reforms has been described as a seismic change for the South American nation, which is fighting high inflation and other economy-related issues.
Addressing a crowd of thousands in Buenos Aires' central Plaza de Mayo on her last night in charge, Fernandez took a dig at successor, with whom she has been bickering over details of the handover.
"I can't talk much because after midnight I'll turn into a pumpkin," she quipped, in regards to a court ruling in a case brought by Macri that decided her term was to end at midnight, hours before he is is officially sworn in.
Without mentioning Macri by name, she urged Argentines to take to the streets if he was to let them down. "When you feel that those who you trusted and voted for have betrayed you, take up your flags," she said.
Fernandez defended her presidency's record and thanked supporters. "We believe in what we have achieved so we need to have a positive attitude to ensure that these things will not be destroyed," she said, adding her greatest endowment was the "empowerment of people, rights and freedoms". She concluded: "Thank you for so much happiness, so much love, I will always be with you."
Fernandez and her late husband, Nestor Kirchner, have dominated Argentina's political scene for 12 years. She was however barred by constitution from running for a third term and her preferred candidate, Daniel Scioli, was defeated in a run-off vote in November.
According to voting results, 51.4% preferred Macri, the outgoing mayor of Buenos Aires and former chairman of the famous Buenos Aires football club Boca Juniors. The 56-year-old Conservative has pledged to cut down government spending after years of heavy investments on welfare and social programs for the poor. He has also promised a to improve relations with Washington and lift restrictions on buying US dollars steaming back to the 2001 sovereign debt default.
He is to assume power, receiving the presidential baton and sash on 10 December. In a much criticised snub, Fernandez will not attend Macri's inauguration ceremony after a quarrel on where it was to be held, Congress or the government house, the Casa Rosada.