Argentinian police are on high alerts after reports that Mexican drug lord Joaquin "El Chapo" Guzman could be in hiding somewhere in the country's mountainous border with Chile. The world's most wanted drug trafficker is being hunted by authorities following his theatrical escape from a maximum-security Mexican prison via a mile-long tunnel from his cell in a highly embarrassing episode for the country's authorities.
"We received information that El Chapo tried to cross the Chilean-Argentine border," in the Patagonia's southern region, Argentina's Security Secretary, Sergio Berni told reporters. He added: "In line with protocol, we have activated all security mechanisms and have put the men and women of our federal forces in Patagonia on maximum alert."
A Chilean source, who asked to remain anonymous, told Reuters that "since mid-day the government has been receiving and collecting information on the matter."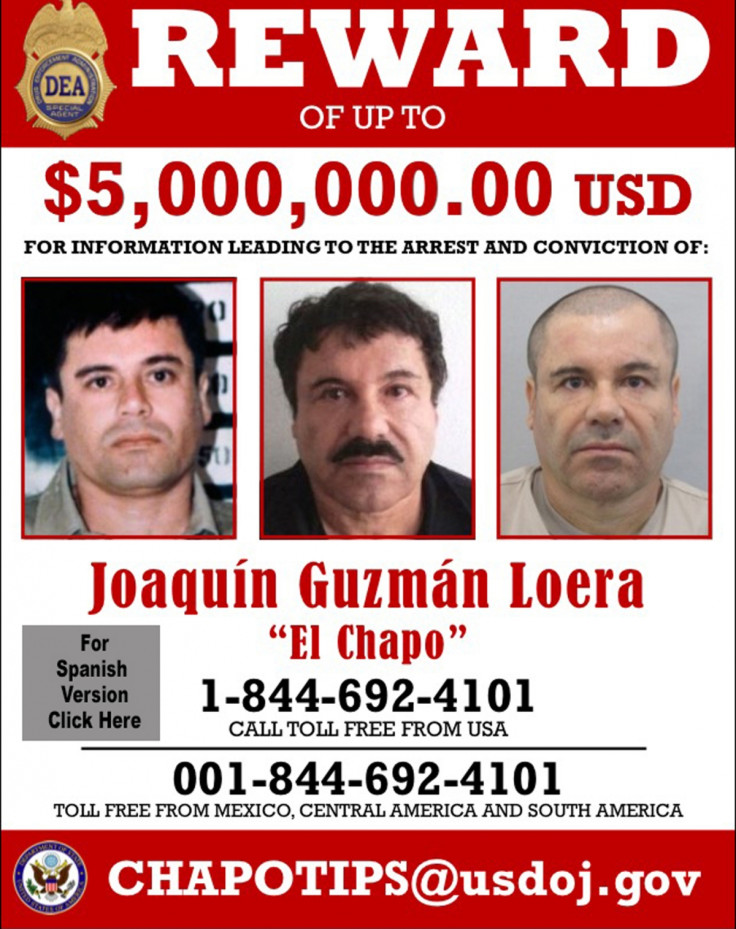 Argentine newspaper, El Cordillerano reported that the billionaire kingpin was spotted in a sweet shop. The head of the notorious Sinaloa Cartel built one of the world's most powerful drug organisations which is responsible for smuggling billions of dollars of marijuana, cocaine, heroin and methamphetamine.
Guzman outwitted authorities yet again last month after Mexican marines and US drug agents raided a ranch in helicopters near Cosala in the rugged Sierra Madre mountains in western Mexico. After an exchange of fire with Guzman's associates, the authorities were forced to retreat and return on foot, only to find that Guzman had evaded them after fleeing on an ATV. The high profile fugitive reportedly suffered from injuries to his face and leg in the incident.
Drug-related violence is rampant in Mexico and the country's dealers are already the dominant players in the cocaine and methamphetamine trade in the US.