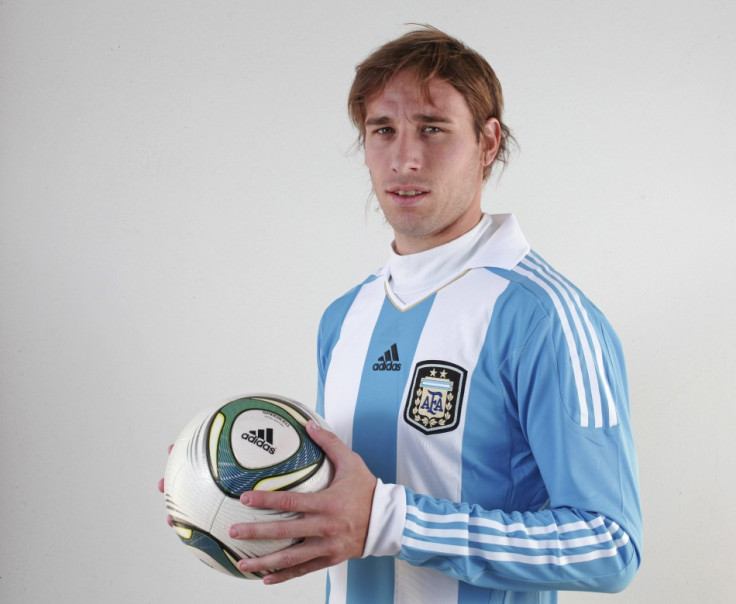 Lucas Biglia is paying 'important attention' to interest from Arsenal in preparation for the January transfer window, according to the Anderlecht star's agent.
Biglia has been a star for the Dutch side since moving to the club in 2006, and apart from Arsene Wenger showing interest in the 25 year old, Fiorentina and AC Milan are also reportedly hopeful of bringing the defensive midfielder on board.
And his agent, Enzo Montepaone, believes that while Italian clubs are particularly interested in Biglia, Arsenal should be given the chance to bring a bid to the table before the Argentine decides where his future lies.
"I know that Fiorentina officials went to Belgium to have a look at him and that they spoke to Anderlecht about trying to sign him in January," Montepaone told calciomercato.com.
"Interest from AC Milan? Yes, I can confirm that there has been in the past, but there has never been anything concrete.
"Fiorentina's interest is real, but Arsenal also like him a lot.
"Italy has always been his dream and, as he holds an Italian passport, a move to Italy is very likely.
"It is, however, important to pay attention to Arsenal."
Arsenal have been connected with a large group of defenders in the lead up to the January transfer window, and though Arsene Wenger has insisted he isn't on the lookout for a position in particular, the Gunners manager has said that he will consider signing a player in the mid-season if he personally believes they will bolster the squad.
And though Arsenal seem to have recovered from their poor start to the season, the fight for a top four spot looks to be harder than ever for the north London club, with Liverpool, Tottenham and Chelsea all desperate for a chance to compete in next season's Champions League.
The Gunners don't have too many injuries in their back line at the moment, but Biglia would still bring depth to the squad and would make Arsenal stronger when the season hits the business end.
Biglia began his career in Argentina, moving from Argentinos Juniors to Independiente in 2005, and then onwards within a year to Anderlecht. He recently became a regular in the Argentina national side, and has made six appearances for his country in 2011.