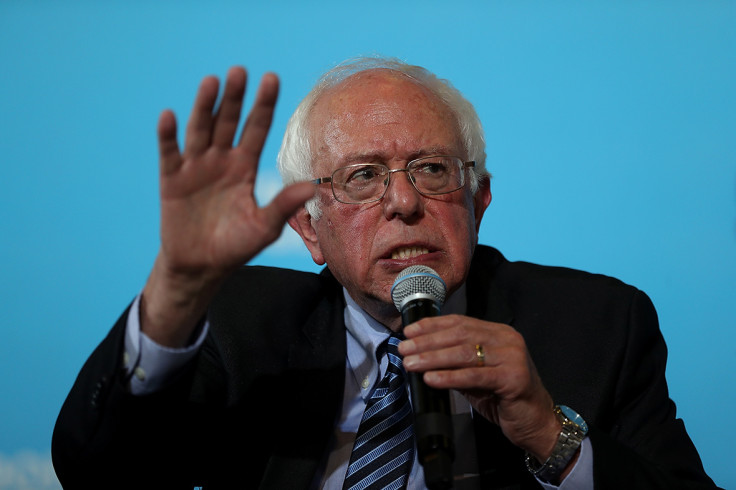 A US pharmaceutical company has seen its share price dip after former presidential hopeful Bernie Sanders questioned its price hike on leukaemia drugs.
Sanders and Maryland US representative Elijah Cummings wrote a letter to Ariad Pharmaceuticals questioning its "staggering" price increase on Iclusig, which is used to treat chronic myeloid leukaemia.
The price of the drug has been raised four times, with the latest hike bringing the cost of treatment to more than $16,561 per month, or almost $199,000 per year.
Since the letter has been sent – and widely publicised – the company has seen its share price fall by up to 7%.
Prior to sending the letter, Sanders had tweeted about the cost hike, stating: "Drug corporations' greed is unbelievable. Ariad raised the price of a leukemia drug to almost $199,000 a year. (sic)"
The Democrats said in the letter: "In the interest of patients and taxpayers, we are interested in learning more about the impact that the escalating price and restrictions on product availability have had."
The pharmaceutical company said in a statement: "Ariad has invested more than $1.3 billion in R&D and accumulated losses of approximately $1.4 billion since the company was founded, which have not been recovered."
It added: "The company recognises the high cost of innovative oncology drugs and believes in the importance and efficacy of its products." The company, which describes itself as a "small, research-driven biotechnology company", said that after years of risk-taking, it had brought its first product to market for a "very small and seriously ill group of cancer patients."
Ariad also added it had received the letter and would be responding to the politicians.
Sanders' Facebook page shared news of the share price falling, stating: "We sent out a tweet the other day which talked about the greed of a pharmaceutical company called ARIAD, who is charging something like $199,000 a year for a leukemia drug (sic).
"Well after we sent out that tweet their stock started to crash! And apparently their stockholders lost $387 million in one day."
Drugs hikes have hit the news in the US several times over the past few years, with one of the better known cases involving "pharma bro" Martin Shkreli, who famously hiked the price of Daraprim, a drug used in the treatment of AIDs, among other things.
Democrat presidential nominee Hillary Clinton has pledged to put an end to "unjustified price hikes" of drugs, proposing the creation of a team to monitor the situation.