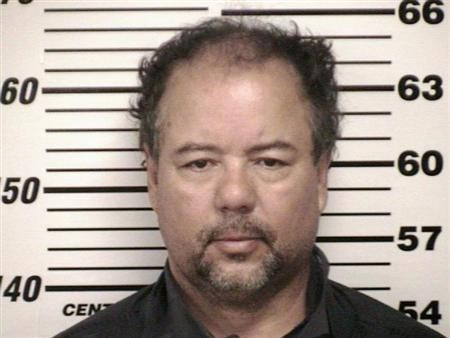 An Ohio man accused of holding three women captive in the basement of his home for a decade has pleaded not guilty to more than 300 counts of murder, rape and kidnap.
Ariel Castro, 52, appeared in court accused of 329 charges, among them kidnapping Amanda Berry, 27, Gina DeJesus, 23, and Michelle Knight, 32, and holding them captive - often in chains - over a 10-year period.
Castro did not speak during his brief appearance at a Cleveland court. His plea was entered by his lawyers and he returns to court for a pre-trial hearing on 19 June.
The former school bus driver remains in custody on $8m (£5m) bail.
He is also of accused of holding captive a six-year-old girl whom he fathered with one of the women. The murder charge relates to two allegations that he caused the unlawful termination of a pregnancy by allegedly starving and punching one of the women until she miscarried.
Prosecutors said a committee will consider seeking the death penalty.
Brutality beyond comprehension
Castro owned the house in which Berry, DeJesus and Knight were rescued after Berry managed to escape. The three women were kidnapped separately between 2002 and 2004 when they were aged 14, 16 and 20 respectively.
Police said they were only allowed out of the house in Cleveland twice over the 10 years.
The women have not spoken publicly about their ordeal since their rescue.
Berry told police that she was forced to give birth in a plastic paddling pool at the house. She said that she, her baby and the two other women were never taken to a doctor during their captivity.
Knight said she was pregnant five times by Castro and they all ended after Castro starved her for at least two weeks and "repeatedly punched her in the stomach until she miscarried," authorities said.
Cuyahoga County prosecutor Timothy McGinty previously called Castro's home "a torture chamber and private prison". "The horrific brutality and torture that the victims endured for a decade is beyond comprehension," he added.
Castro's lawyer Jaye Schlachet told US news network WKYC: "I know the media wants to jump to conclusions and all the people in the community want to say terrible things about the person who's accused.
"We are not even at the beginning of the process. If this was a marathon race, we're not even at the starting line yet."