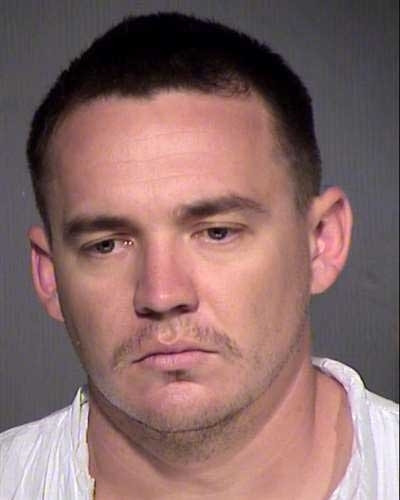 A Phoenix firefighter was arrested after he allegedly held his wife's boyfriend captive and assaulted him with a knife and a gun.
David Jonathan Lee, 31, held his wife's boyfriend at gunpoint in the early hours of 2 August, according to court documents. Lee and his wife, who were having marital problems and getting divorced, had an argument the night of 1 August after she told Lee about her new relationship.
KPNX reported that Lee's wife and her boyfriend had been seeing each other for about six months. The wife's boyfriend was concerned about her safety and, despite being told say away, came to Lee's house.
Court documents reveal Lee confronted his wife's boyfriend and led him to the garage. Lee then ordered him to handcuff his hands behind his back and sit between two cars. After the victim complied, Lee allegedly gagged him with a pair of underwear and slapped the man's ears.
Lee, who was holding a handgun and knife, is accused of pointing the gun at the victim and pressing the barrel of the gun and the knife against his crotch. He continued the assault by kicking the victim in the groin and pressing his thumb against his artery in his neck.
He also reportedly cut a lock of the victim's hair and tucked it into the victim's shirt pocket.
Lee eventually let the man go, walked him to his car, took a photo of his license plate and warned him to stay away, court documents reveal. The victim drove to his mother's house and she called authorities.
The victim told police "he had been kidnapped at gun and knife point" by Lee, court documents said.
Police found the gun, knife and a stool between the two vehicles in the garage when their searched Lee's house. He was arrested and booked into Fourth Avenue Jail for aggravated assault with a deadly weapon and kidnapping.
Lee made his $25,000 (£19,260) bail and was ordered to be electronically monitored. "I just want to see my children, sir," Lee told a judge last week. "I hope my past record shows that I've never done anything illegal in my entire life."
According to AZfamily.com, Lee was due back in court on 10 August.