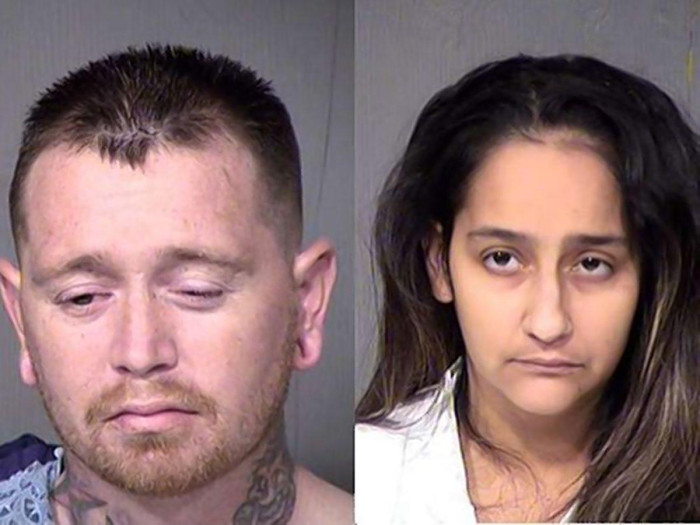 The parents of a nine-year-old boy allegedly shot the head by his two-year-old brother have been arrested in Phoenix, Arizona.
The victim's mother, 28-year-old Wendy Lavarnia, told police she was in the house with her four children when the incident took place at 3pm local time on Monday (20 March).
Lavarnia claims she placed the loaded revolver on the bed and as she looked for a holster heard a gunshot. She turned to see the nine-year-old lying on the floor and the two-year-old boy holding the gun.
Sgt. Vince Lewis of Phoenix Police Department said the boy "remains on life support and has not yet died," adding however that he "is not expected to survive." The incident remains under investigation, police said.
Emergency responders and the media raced to the scene and an ABC15 camera crew recorded the moment the children's father Kansas Lavarnia, 31, pulled into the drive, asking officers: "What happened to my kid?"
Mr Lavarnia, a convicted felon, was later charged as being a 'prohibited possessor' of a firearm due to his criminal record, the New York Daily News reported. His wife meanwhile faces four charges of child endangerment.
Neighbour Jason Burns told CBS 5: "I feel sorry, you know what I mean. It's gun safety. You need to keep it locked up and you need to educate your kids that this is not a toy."
A child is accidentally shot and killed every two days in the US, according to a survey by USA Today. Hundreds more children and teens are injured accidentally every year.