The shooting of a child in the United States is hardly news any more.
This is not surprising, given that, according to data from the US Centre for Disease Control (CDC) and the Federal Bureau of Investigation (FBI) over 50,000 children were shot in the decade between 2004 and 2013.
A cursory look at recent US news on shootings shows just how commonplace a child's death from gunfire is. Yesterday (2 June) it was reported by local Alaskan bulletins that a child was shot and killed last Saturday after a group of children found a loaded gun.
One of them shot the eight-year-old, not realising that the firearm was real, let alone that it was loaded. The child died from his injuries. The story was not picked up by national news: just another shooting of a child in the most heavily armed country in the world.

'When an American federal ban on semi-automatic weapons expired in 2004, Mexican gun deaths increased by 35% in the Mexican counties adjacent to Arizona, New Mexico and Texas – all of which had lifted the ban. But the homicide rate stayed about the same in the Mexican counties south of California.'
Read Iain's latest piece on US-Mexican gun crime by clicking here.
Yesterday, for instance, a three-year-old was shot in South Carolina. Last week a two-year-old boy died days after he accidentally shot himself in the head with a pistol. The toddler had grabbed the gun from the top of a dresser as he was playing alone in the bedroom of a house in Meherrin, a village in Lunenburg County, Virginia. And in April an infant was shot dead by a three-year-old boy who had picked up an unattended gun in Cleveland, Virginia.
The local Virginian police chief Calvin Williams has perhaps best summed all of this up: "This fascination that we have with handguns, not just in this city but in this country, has to stop. This is a senseless loss of life."
It is senseless indeed.
FBI data shows that between 2004 and 2013, guns in the United States were involved in the killing of 4,207 children aged 16 or younger. These fatal shootings made up 41% of all child homicides (10,357) there. Of those children, 66 were under the age of one. A total of 363 were between the ages of one and four.
These deaths alone do not tell the whole story. In fact many more children are shot and injured, but not killed, and such shootings are far too often unreported. According to data from the CDC the numbers are equally, if not more, worrying.
In that same decade – 2004 to 2013 – the CDC data shows an estimated 48,379 children aged 16 or younger were shot and survived in the US. Of these, two thirds (32,122) were estimated as being the victims of 'assault', 15,256 suffered from 'unintentional' attacks and 692 were described as 'self-harm'.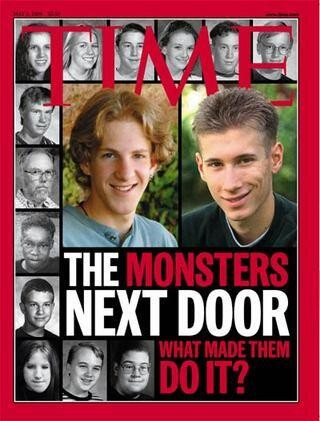 One of the most worrying figures is that 309 child shootings were described as being the result of 'legal intervention'. The figures suggest 30 children are shot and survive a police shooting every year.
CDC estimates on child deaths also show that between 2004 and 2013, 2,650 children were shot and killed themselves, and an estimated 37 children were shot and killed by the police.
These figures are the best figures available when it comes to recording firearm injuries in the US. But, as the New York Times has noted, the details and circumstances of how a child was killed by a gun are often underreported.
The journalist organisation ProPublica has also found that "each [CDC] estimate is based on limited, incomplete data. Not even the FBI tracks the total number of nonfatal gunshot wounds." The US-based not-for-profit's article goes on to state: "the CDC numbers are based on a representative sample of 63 hospitals nationwide, and the margin of error for each estimate is very large."
So theoretically the number of children shot and not killed could be less. But, equally, it could be far more. It is, though, the only data that we have to judge child shootings in the US on. And, according to CDC and FBI data combined, a total of 52,586 children,were shot – either dead or injured – in the US in the decade between 2004 and 2013.
In a country like the UK a child shot and killed by another would be headline news. In the US it seems like just another day in the endless, bloody gun debate.
Iain Overton is Director of Policy at the London based charity Action on Armed Violence. He has just published a book entitled Gun Baby Gun: a bloody descent into the world of the gun.