Arkansas' largest airport could no longer carry the name of the world's most renowned political couple if a bill proposed on 24 February succeeds.
Four years after Little Rock airport became the Bill and Hillary Clinton National Airport, Arkansas senator Jason Rapert has called for the names of the only president and first lady from the state to be removed.
The proposed legislation states that public buildings and civil works will no longer be permitted to carry the name of anyone living or anyone who served in public office in the 10 years prior to the structure's completion.
The bill does not specifically mention Bill and Hillary Clinton, but Senator Rapert has made it very clear who the new law is aimed at.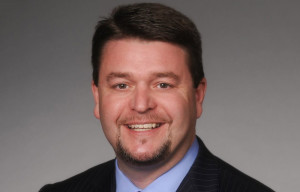 Rapert said he proposed the legislation after "several Arkansans across the state expressed their discomfort" to him that the state's largest airport was named after the couple.
"You have a president who was impeached for having an affair with an intern in the Oval Office and then disbarred," the outspoken conservative told Reuters.
On Twitter he wrote: "Tragic they bumped deceased Army Nat. Guard veteran Capt. George Adams to name the airport after the scandal ridden Clintons."
In a Facebook post he explained his reason for introducing the bill: "Bill is a serial adulterer that has hurt so many women and has settled lawsuits over his liaisons, was caught lying under oath about his seduction of a college girl in the Oval Office, was impeached and even disbarred as an attorney. Hillary has been caught lying in testimony about Benghazi, and lied about deleting emails that were under subpoena. "
He concluded that the airport should be named after George Geyer Adams, a Captain of the Arkansas National Guard who died in the line of duty in 1937.