An Arkansas man is accused of bestiality with his neighbour's donkey after he was allegedly filmed having sex with the animal in the garden of their Siloam Springs residence.
Everett Lee Compton, 49, was caught on CCTV interfering with the equine, which his neighbours Emert and Joyce Whitaker kept as a pet, on multiple occasions, according to court documents.
The couple installed security equipment in their field after their animals suffered harassment from members of the public, KRON4 reported.
However, they were not expecting to capture X-rated footage of a grown man molesting one of their beloved creatures – a female, name unknown.
In the early mornings of May 27 and June 4, Compton was filmed placing a bag over the donkey's head then standing behind it and placing his groin area against its rear end.
Then, on the mornings of 5 and 6 July he was caught performing a similar act. However, this time he appeared to have finessed his technique: winning the donkey's trust with a gift of carrots before, again, covering its eyes and moving into position behind it.
Pictures of these encounters were turned over to Siloam Springs police, who then conducted extra patrols on Cheri Whitlock Street.
Then, on 16 July at around 1.30am, Compton again returned to the field. However, this time the Whitakers spotted him and telephoned the police, who arrived at the scene in quick time.
When they entered the field, they found Compton hiding behind a bush and immediately arrested him despite his protestations that he was merely taking a walk.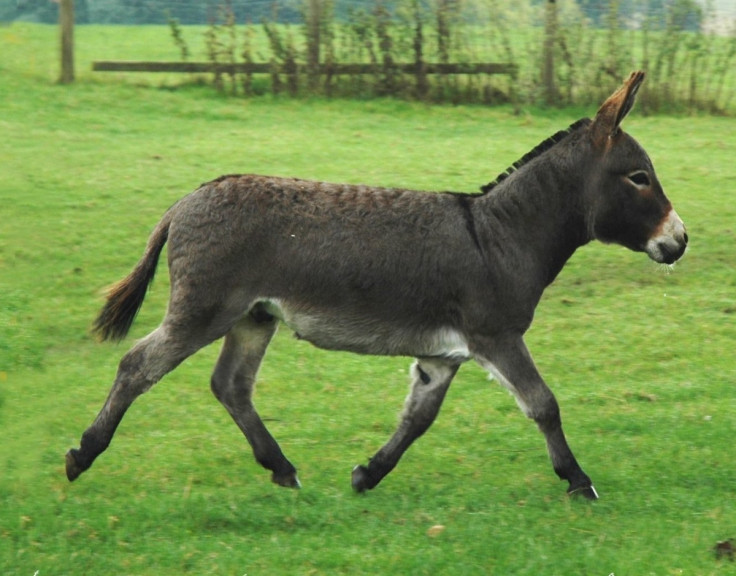 Police say they believe Compton, now in custody at Benton County Jail on $5,000 (£4,000) bail, is the man in the CCTV images.
He is reported to have initially denied molesting the animal but when shown the video evidence conceded that marijuana "makes me do sick things", according to Arkansas Online.
He is accused of four counts of bestiality; four counts of criminal trespassing and five counts of the cruelty to animals. He will next appear in court on 11 September.