The US state of Arkansas will proceed with its first execution in 12 years after the Supreme Court denied a petition halting its progress.
Ledell Lee was one of eight men the state planned to execute in the space of 11 days, but a flurry of legal challenges have thus far delayed the executions.
The 51-year-old was convicted and sentenced to death for the sexual assault and murder of Debra Reese in 1993, but Lee has always maintained his innocence.
The American Civil Liberties Union (ACLU) and the Innocence Project have filed motions claiming that DNA testing from the time was not sophisticated enough to prove his guilt and have asked for new tests to be carried out, but those motions among others were rejected on Thursday (20 April).
Lee will be placed in the gurney at Cummins Unit in Grady, which houses Arkansas's death chamber, on the same day and will be injected with the lethal dose of chemicals some time after 7pm local time (midnight GMT).
A prison spokesman said to AP reporters that Lee declined his last meal and opted instead to receive communion.
Arkansas rushed to proceed with the eight executions because its supply of one lethal injection drug, midazolam, expires on April 30.
If all went ahead, the number of executions would have been the highest by any state since the US Supreme Court reinstated the death penalty in 1976.
So far, court decisions have cancelled three of the planned executions and legal rulings have placed at least one of the other five in doubt.
On Lee's execution, the US Supreme Court's judgement followed a decision from the Arkansas Supreme Court on the same day. Both ruled 5-4 in favour of the execution.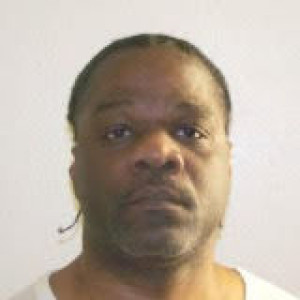 In a dissenting opinion, Justice Stephen Breyer took issue with Arkansas trying to use the drugs before their expiration date.
"In my view, that factor, when considered as a determining factor separating those who live from those who die, is close to random," he wrote, reported Reuters.
As Lee's case received further media scrutiny, it has become apparent his earlier hearings were plagued with errors.
One such example was that Lee's state-appointed lawyer was "so impaired by alcohol" during the first post-conviction trial that he was heard saying "blah, blah, blah" during the case and unwittingly repeated numerous items of evidence. The judge was so worried about his behaviour he later had to be drug tested, but Lee's conviction stood.