Armed Forces accused of racism as Sir Michael Fallon rules out Sikh Army regiment
Thousands of Sikh soldiers served in the British Army during the First and Second World Wars.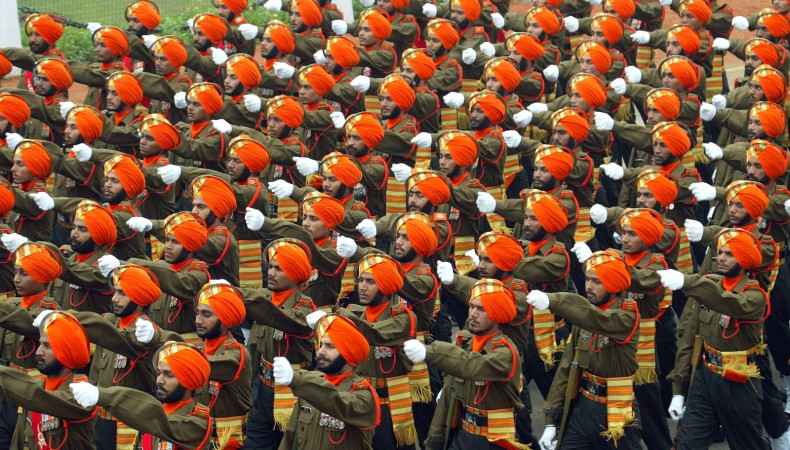 British-Sikhs have accused the Armed Forces of "racism" after Defence Secretary Sir Michael Fallon ruled out the creation of a Sikh regiment.
In February 2015, the head of the British Army, General Sir Nicholas Carter, said the proposals for a Sikh regiment "may well have merit". Although a number of MPs backed the move at the time, Fallon has now told the Cabinet that he is "a little wary" of military units that segregate by religion.
"What I'm wary of is any kind of segregation that would set up particular units that are for one religion and another religion," said Fallon. "Sikhs, of course, make great soldiers and were a great part of our army in the past. There may be other ways in which we can encourage Sikhs into our armed forces, but I'm not going down the route of an entirely separate Sikh regiment."
The government's U-turn has upset a number of people in the British-Sikh community, who have attributed Fallon's decision to racism within the Armed Forces. They have also questioned whether Fallon's reluctance for a Sikh regiment is a side effect of Brexit.
"We believe the Defence Secretary's announcement has more to do with the atmosphere of xenophobia in the political world following the Brexit vote or the racist culture in the armed forces," Bhai Amrik Singh, chair of the Sikh Federation UK, told IBTimes UK. "Is Sir Michael seriously suggesting it is wrong for any organisations to set up any groups with an emphasis on a particular religion, or is he simply worried about racism in the Armed Forces?"
When the proposals for a Sikh regiment were brought forward before the 2015 General Election, former Conservative defence minister Sir Nicholas Soames urged Parliament to "do away with political correctness" and bring back the Sikh regiment. Thousands of Sikh soldiers served in the British Army during the First and Second World Wars, with 10 Victoria Crosses have been awarded to soldiers serving in the Sikh regiments.
"100 years ago, tens of thousands of turban-wearing Sikhs were good enough to die for the freedom of Europe," said Singh. "It is shameful some politicians today refuse to recognise British law established exactly 50 years ago protects Sikhs and the law lords have ruled they are more than just a religion."