An additional 3,000 police officers will patrol London's tube network to tighten up security on New Year's Eve (Saturday 31 December) following recent terrorist attacks in Berlin, Nice and Brussels.
The threat level in London remains at "severe", meaning an attack is considered highly likely, state the Metropolitan Police.
Superintendent Phil Langworthy said: "Clearly we have been looking at what has happened around the world in terms of Berlin, Nice etc... and have adjusted our plans and continue to adjust our plans.
"We police around 3,500 large events every year, including New Year's Eve, and we meticulously plan those events.
"We have meticulously planned New Year's Eve, and we look at our tactics and we look around the world and adjust our tactics if need be.
"We have a very extensive planning period - we plan for many months."
Langworthy added that there was "no specific intelligence" about a terrorist attack to coincide with the New Year festivities, but cautioned: "I would encourage people on the night, if they see anything suspicious or have any concerns, to come and speak to one of the police officers or stewards who will be on duty."
Concrete barriers have also been set up around the main transport routes into the capital to deter vehicle attacks. A truck was driven into a crowded Christmas market in Berlin, killing 12 people earlier this month, while a lorry drove along a seafront in Nice during July, killing 86.
Officers carrying arms have patrolled Tube stations but are not usually seen on trains or platforms. Armed police were deployed on the Tube after the 7/7 London bombings in 2005 but only as a temporary measure.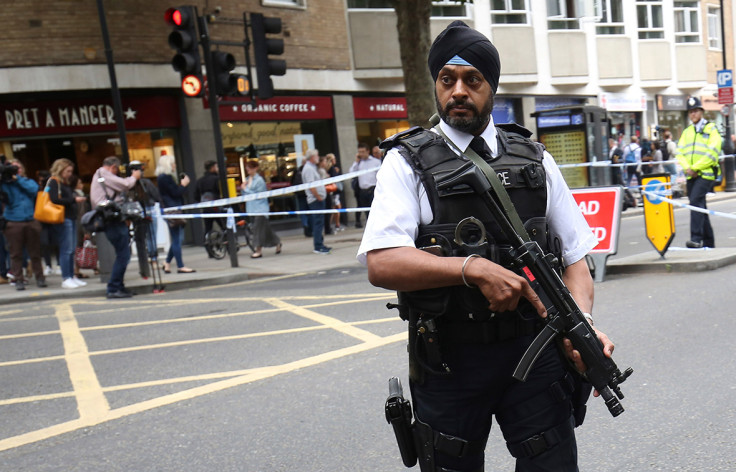 Massive crowds will gather for events on the River Thames, as well as in Trafalgar Square. The firework display is sold out and police are asking people to stay at home if they do not have a ticket.
Numerous road closures, including Waterloo Bridge and Blackfriars Bridge, will be in place from 2pm on New Year's Eve.