Police in the UK are stepping up security at Christmas markets in response to the attack in Berlin which left at least 12 dead and 48 injured.
The huge collision involving a truck being intentionally driving into people at the market outside the Kaiser Wilhelm Memorial Church is being treated by police as a "probably terrorist attack" by German authorities.
The suspect, who was arrested after fleeing the lorry, is believed to be a 23-year-old Pakistani male who arrived in the country last year, according to German media citing security sources.
However, following the arrest, German chief prosecutor Peter Frank has said the man in custody may not have been involved in the incident
The attack arrived after the US State Department warned its citizens that "credible information" suggests that Islamic terrorists could attempt to target holiday events such as outdoor markets in Europe during the festive seasons.
A week prior to the attack in Berlin, six people were arrested during raids in London and the West Midlands accused of what is believed to have been a "significant" plot to target Christmas shoppers in a terrorist attack, with busy market places believed to be a potential target.
Greater Manchester Police have now said they intend to increase security at their markets in response to the Berlin attack, but reassure there is no suggestion an attack is imminent. Manchester has more than 350 stalls spread across 10 sites in the city during the Christmas period.
Assistant Chief Constable Debbie Ford said: "Our thoughts are with all those affected by the tragic incident in Berlin last night, Monday 19 December 2016.
"Greater Manchester Police already has a visible policing operation in place around the Christmas Markets, in the city centre, and in other key areas across Greater Manchester in the run-up to Christmas.
"We will be working in line with the national response and have strengthened our policing presence at the Manchester Christmas Markets and stepped up visible patrols, to ensure that people feel safe to go about their daily lives.
"I would like to stress at this point that there is absolutely no information or intelligence suggesting any attack is imminent in Greater Manchester."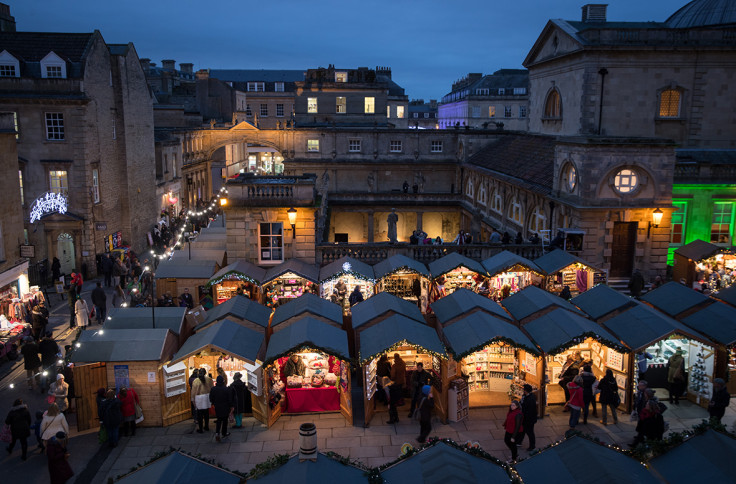 Scotland Yard have also said they will be looking into their security plans in response to what happened in Berlin as well as the assassination of the Russian ambassador to Turkey Andrei Karlov in Ankara.
A spokesperson said: "Metropolitan Police has detailed plans for protecting public events over the Christmas and New Year period. These already recognise that the threat level is at 'severe', meaning an attack is highly likely, and have considered a range of threats, including the use of large vehicles.
"As a matter of routine, as a precaution, we review our plans after attacks overseas, and we are doing so at present following the awful incidents in Berlin and Ankara."
In Birmingham, concrete bollards were already out in place as a security measure around their Christmas markets in a bid to thwart any potential attacks.
West Midlands Police Superintendent Andy Parsons added: "The installation of the bollards formed part of the original security plan and is not a result of any new or specific intelligence.
"It is a busy time of year for the city and we want to ensure a safe and enjoyable time for everyone who visits over the festive period.
"Police will be working closely with market security staff to share information on a daily basis and to reassure people that there is an adequate police response available if needed.
"Our policing tactics and security measures are constantly reviewed and we, along with our partners, are working around the clock to keep our cities as safe as can be."
IBTimes UK has contacted West Midland Police to ask if they security will be increased further in the wake of the Berlin attack.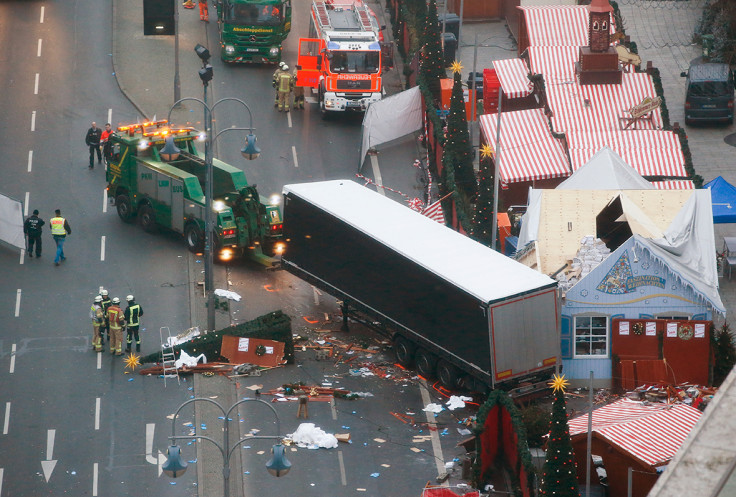 A spokesperson for the National Police Chiefs' Council added: "The UK threat level remains unchanged at Severe, meaning an attack is highly likely.
"Our activities and intelligence are under constant review to respond to threats and we will share information appropriately with partners and relevant business sectors.
"Our principle advice to the public all year round is to be alert but not alarmed. We advise everyone to remain vigilant and to report any concerns to the confidential Anti-Terrorist Hotline on 0800 789 321. In an emergency, always dial 999."