Arnold 'The King' Palmer, who has died aged 87, was a seven-time major champion and widely accepted as one of the most pioneering and greatest players in the sport of golf.
Arnold Daniel Palmer was born in Latrobe, Pennsylvania on 10 September 1929. He was one of four children of Doris and Milfred. Aged just four, Palmer began his education in golf – influenced by his father who was a greenskeeper at Latrobe Country Club.
An engaged Palmer began accompanying his father, who suffered from polio at an early age, at the course as he carried out his daily duties. Such was his early prowess as a player, he would attend Wales Forest College on a golf scholarship.
Come the 1950s, Palmer began his route to the summit of the sport and victory in the 1954 US Amateur convinced him to move onto the professional tour. Alongside new wife Winifred Walzer, whom he married in the same year, Palmer embarked on his first season as a pro.
A four-shot victory at the Canadian Open in 1955 represented his first professional title. Less than three years later he won the first of seven major titles at The Masters – catapulting him to stardom in an era where golf was accessible to television audiences for the first time.
Good looks, a daring playing style and his humble background made Palmer a marketing dream and once signed to agent Mark McCormack he became a household name. Further major wins came in 1960 at The Masters and the US Open, before he would enter relatively unchartered waters as an American player.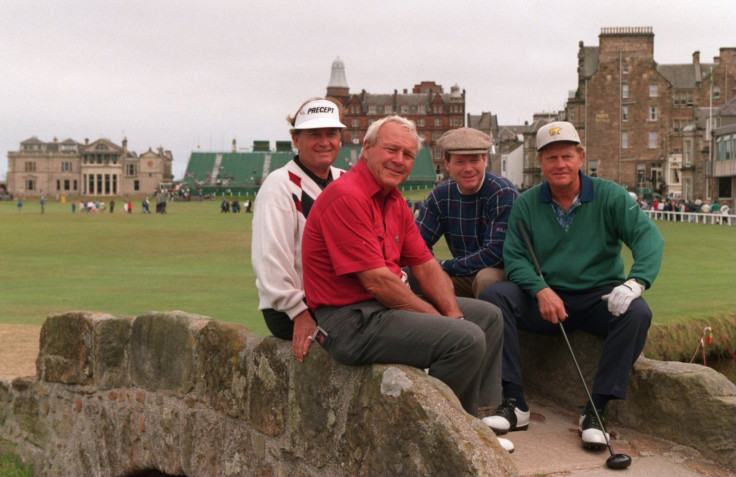 A one-shot win at The Open Championship, 12 months after having failed to claim all three majors in a single year, helped cement the tournament's reputation within the consciousness of US players, who had previously spurned opportunities to compete in the tournament.
By now, Palmer was locked in a famous rivalry with fellow-American Jack Nicklaus and South Africa's Gary Player and arguably held the upper-hand over the pair during their peak years. A following known as 'Arnie's Army' cheered Palmer on to 29 PGA Tour wins between 1960 and 1963, the most dominant period of his career.
Palmer was a central pillar of the United States Ryder Cup team during the 60s and 70s, playing a winning role on each of his seven appearances as a player or captain. Amid what would be his final PGA Tour win in 1973, Palmer began making plans for later life. He took ownership of Latrobe Country Club – where his affiliation with golf began – and the Bay Hill Club and Lodge which would play host to the annual Arnold Palmer Invitational.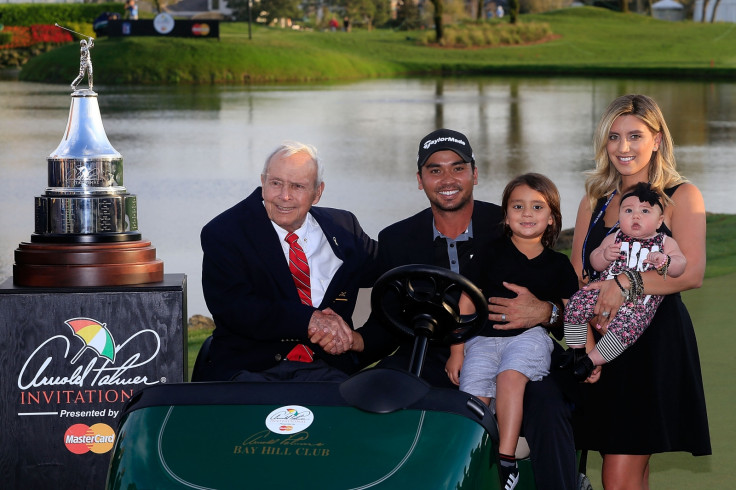 Enlisting on the Champions Tour from 1980, the first year he became eligible, Palmer proved equally as successful with 10 titles including four recognised major championships. Though Palmer won nearly $2m in prize money during his playing career, he earned millions more off the course; partly thanks to protecting his image rights in 1997 after prevailing in a court case sparked by himself and Tiger Woods.
This allow Palmer to benefit from sales of a drink emblazoned with his name, iced tea and lemonade, from 2001. The beverage became synonymous with Palmer after a women at a bar at the 1960 US Open asked for "that Palmer drink".
The death of first wife Winnie due to ovarian cancer led to him marrying again to Kathleen Gawthrop in 2005. Following his end of his competitive career in the same year, Palmer was given the honour of starting The Masters with the opening tee shot, from 2007. Great rivals Nicklaus and Player would later be appointed to the role, allowing The Big Three to be reunited at Augusta.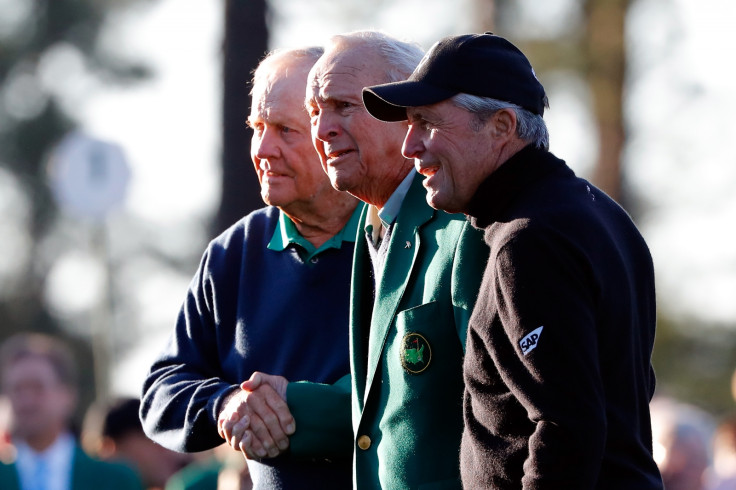 Aside from his career as a golf professional, Palmer was a keen flyer and chartered planes for over half a century until 2011, when his medical certificate expired. The Arnold Palmer Regional Airport is named in his honour.
In 2014, Palmer had a pacemaker installed to treat an irregular heartbeat and as his health deteriorated, he was forced to reject the chance to strike the ceremonial tee shot at The Masters in 2016, prior to missing the US Open entirely. After going to hospital in September to treat a heart problem, he died shortly afterwards.
He leaves second wife Kathleen, two daughters Peggy and Amy, six grandchildren and nine great grandchildren. However, following a career where he opened golf's doors to the world and touched the hearts of everyone who saw him, he departs having left an everlasting mark on sporting history which will seldom be repeated.